In this very special series of exclusive articles for The Property Chronicle, Australian property legend Norman Harker reflects on his extraordinary 50-year life in real estate. He will pull no punches, partly because, as he freely admits, Norman has a limited life expectancy of five years from December 2018 due to a diagnosed terminal blood cancer, which he has cheerfully accepted in preference to (in his words) "kicking the bucket without notice". We are honoured he has chosen us to publish these brilliant, funny and incisive reflections of a lifetime in property.
After some compulsory attempts at humour there will be a more serious interlude as a break from the usual mode of this series.
I arrived in Australia at a permutation of the three letters U W and S. UWS (University of Western Sydney), which begat WSU, which will begat? SWU?.
It was the beginning of October 1987 and being next to the RAAF base, the university laid on frequent Harrier and Falcon jet fly-pasts in celebration of my arrival.
I learned later it was the RAAF practising for the 26 Jan1988 bicentennial celebration of Britain founding a new place to send its convicts. That was after those Americans, completely illegally, declared they didn't like George III and eventually chose their own George called Washington. I suppose they were right in preferring their George, whose great-grandfather, after all, did come from England rather than George III, whose great-grandfather was a (—) foreigner. I was plain Norman I of England and Australia.
Britain's George III, USA's George I, Norman I of England and Australia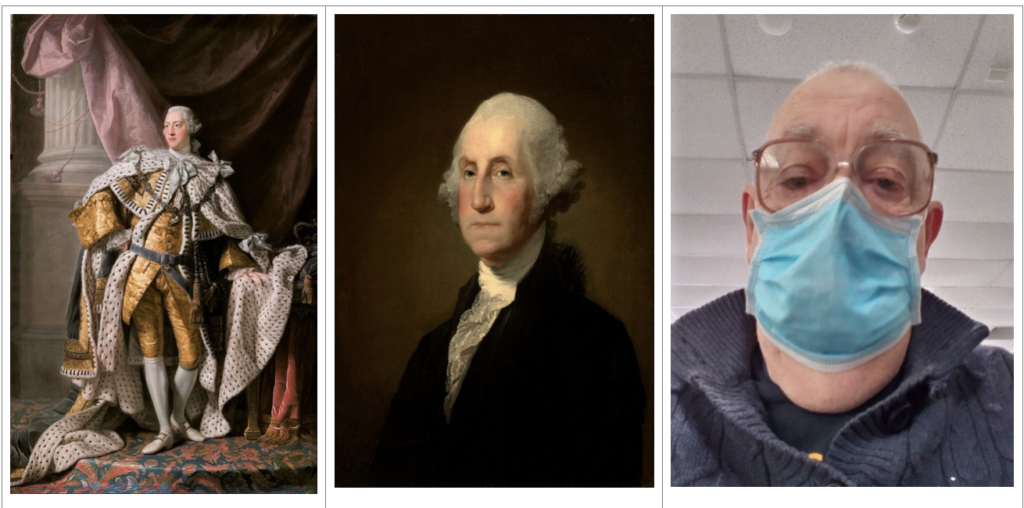 Now for the more serious interlude, although some of it I wish it were a joke.
Professor Alan Millington lead us during the evolutions/revolution in university property valuation education. He is famous for Introduction to Property Valuation, first published in 1975. This has been translated into dozens of different languages. Subsequently he published Property Development. Both are seminal texts.
I joined as a Senior Lecturer and left 24 years later as a Senior Lecturer. This could well be a classic example of the Peter Principle, that people rise to their level of incompetence. I say 'could' because in my case I made decisions to: