Originally published May 2021.
"Vino treba slugu, a ne gospodara" (A vineyard needs a servant, not a master). This old Croatian saying, which has been handed down by winemaking families for centuries entails the single most important truth about wine making: it's darn hard work handling a vineyard year-round in order to arrive at a fine end product.
While the PropChrons readership is supposedly rather familiar with the well-known wine regions of France and Italy, Croatian winemaking is often overlooked. Most of Croatia's vineyards are rather small, hence production and export activity are equally rather limited. However, winemaking in this part of south-eastern Europe has an equally long history and prize-winning quality compared to its better-known cousins further westwards along the Mediterranean coast.
Since quite a few tourists pass through Zagreb on their way to the Dalmatian coast, I suggest a stopover in the area to sample the variety of wines available in the city's vicinity by taking a guided wine tour, for instance with Ivana and Ksandro at InZagreb.com. For those with just an evening to spare before heading to the coast, the scenic Bornstein wine bar is highly recommended to start your Croatian wine journey, accompanied by fantastic homemade cheese samplings.
How did wine make its way to this part of southern Europe?
The Illyrians, who settled in Dalmatia during the Bronze and Iron Ages, already managed to grow grapes. However, serious cultivation of vineyards and wine production started only when the Greek settled on the Dalmatian islands around 1,800 years ago, as passed down to us by the Greek writer Athenaeus, who marvelled about the quality of wine produced on the islands of Hvar, Korcula and Vis. Throughout the following centuries, no matter who ruled the lands, winemaking has been ingrained in local culture.
Let's look at the major wine regions Croatia has to offer.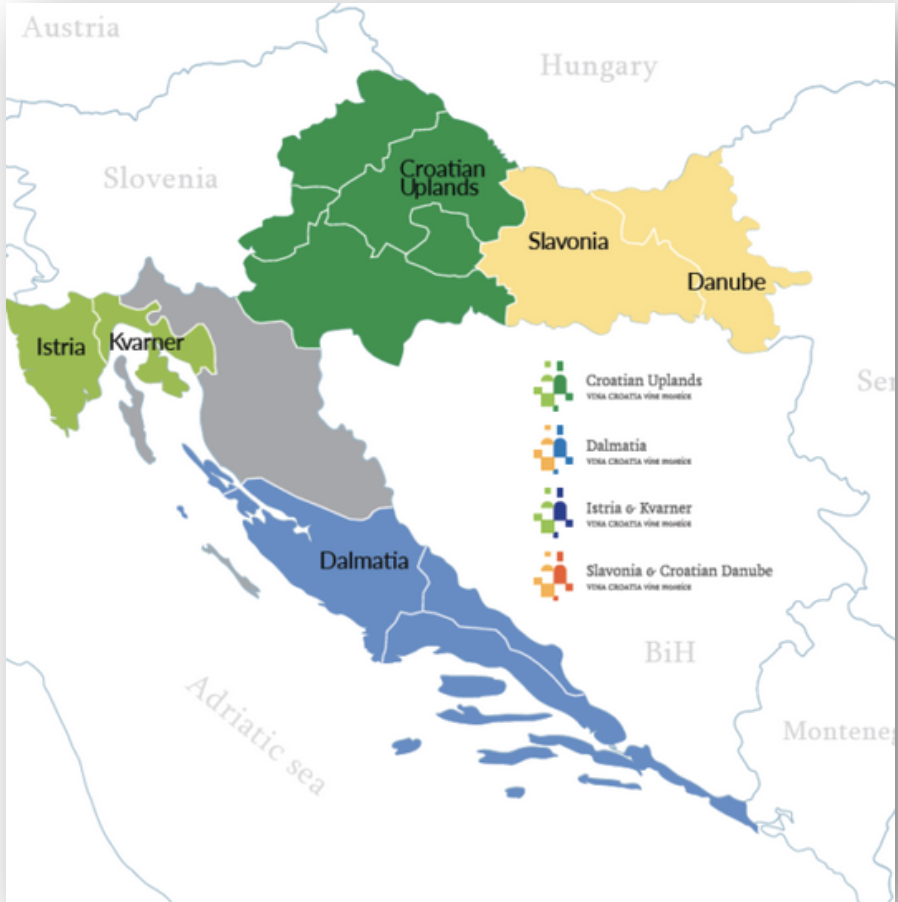 Source: vinacroatia.hr