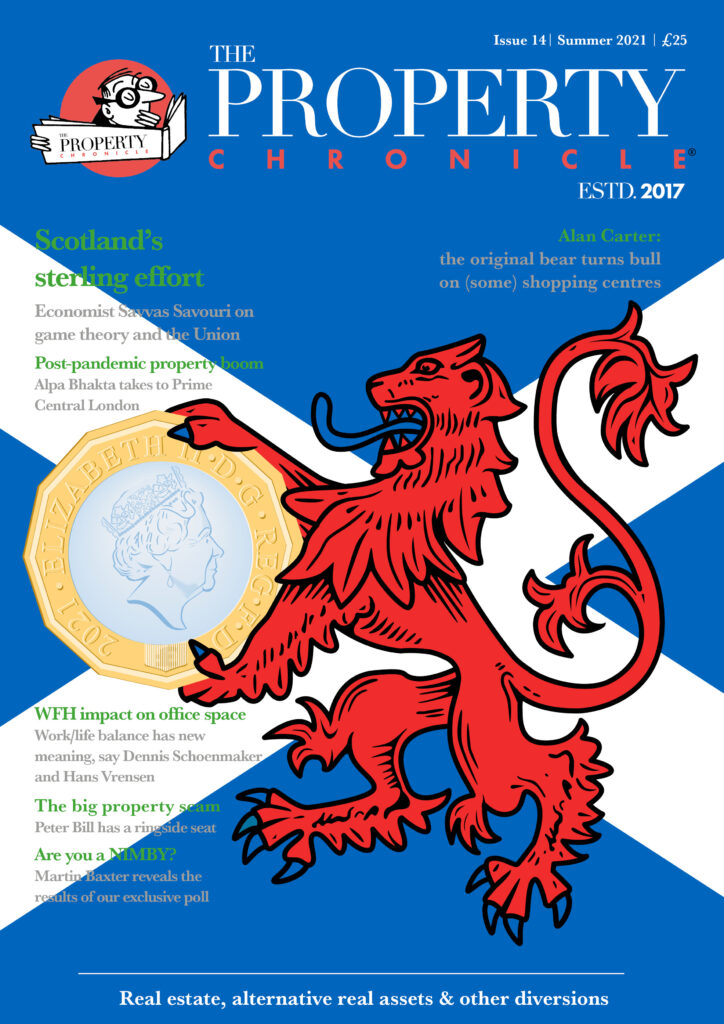 Press the download button and enter your email address to download the latest issue of our magazine.
If you have not already signed up to our weekly emails this will also now allow you to receive these (if you have signed up previously – don't worry you won't get more than one email).
We will not share your details with any third party and you can unsubscribe from the weekly emails at any time.
Note: The magazine is in PDF format and is a reasonably large file so may take a little while too download to your device.
The latest edition features:
Alan Carter gets bullish about (some) shopping centres
Economist Savvas Savouri on game theory and the Union
Booming property predictions post-pandemic from Alpa Bhakta
Peter Bill's view from a ringside seat of the big property scam
The results of an exclusive housing poll for The Property Chronicle
Can the travel industry recover, asks Alfred Sadek
Michael Shaoul ponders Biden's next move
Plus:
TA Cotterell: how business inspires art
Brad A Bohl looks to the future
Catherine Aleppo says cyber insurance is worth it
Avinav Nigam on where to invest next
Martin Hole waxes lyrical on moths