Employment growth is one of the key indicators of the economic cycle in the U.S. It drops off just ahead of a recession, falls to negative in the trough and bounces back in recovery. Most industries follow this pattern, except for one – healthcare.
U.S. healthcare employment has grown continuously since 1990. From 7% of the total employment in 1990, it has grown to contribute 16 million jobs, or 11% of the U.S. job market, officially the strongest job generator in the economy.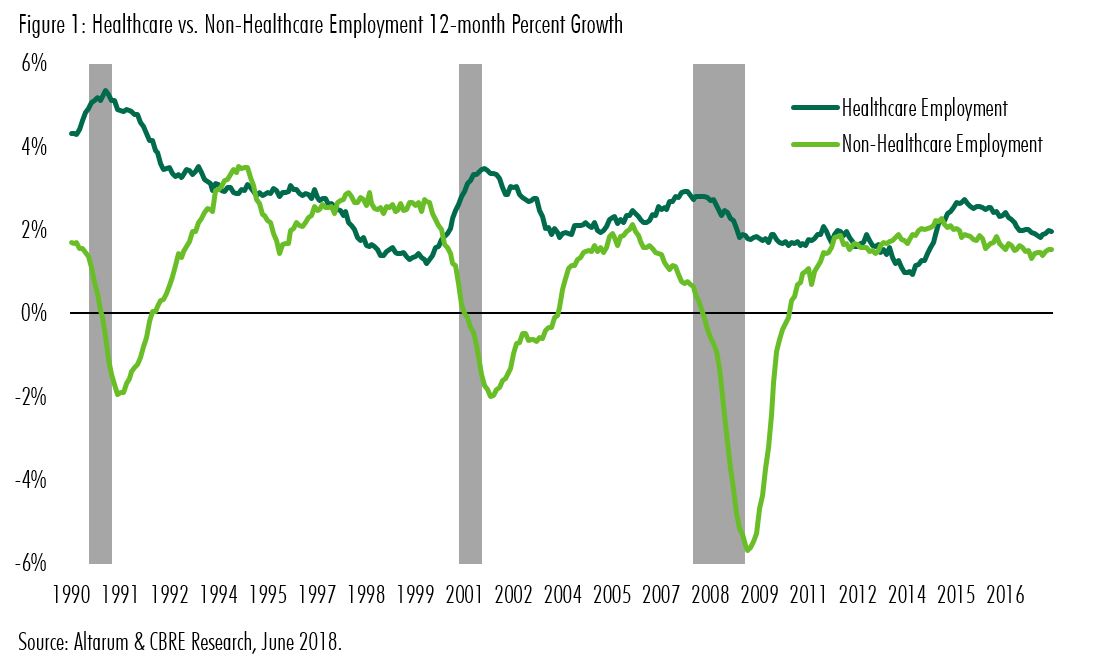 More interestingly, in the last three downturns, healthcare employment growth has actually accelerated as the economy has slowed (Figure 1).  This is not a deliberate act of economic policy. It reflects the fact that public and private healthcare improvements can be made when the public finances are good and these initiatives have a lagged impact. However, healthcare in recent times has played a significant role stabilizing the economy through difficult times.