China's position on the world stage is changing rapidly as it moves to become a strategic competitor to incumbent economic powerhouses. Not least because of the recent trade conflict between the US and China and its long-term fallout as well as the covid-19 outbreak, it is imperative for companies to recalibrate their manufacturing relationships with the Chinese market.
While many manufacturers started to deploy a China +1 policy in the past, an approach involving further diversification (China +x) yields multiple opportunities and advantages.
This two-part mini-series will analyse various countries and regions around the world in terms of suitability to replace manufacturing capabilities currently maintained in China.
Significance of China's manufacturing sector for global markets
China's export-oriented manufacturing industries are mainly concentrated in labour-intensive and technology-driven industries. Accordingly, textiles/apparel (40% of global exports), as well as computers/electronics (28%) and electrical equipment (27%), are leading the pack in terms of manufacturing concentration.
However, labour costs in China's manufacturing sector have seen a steady rise over the last two decades, which is driven by a number of factors:
demographic impacts (such as the one-child policy);
limited migration opportunity from rural areas to cities;
regulatory impacts resulting in steady rises of minimum wages.
While the labour cost impact of the first two drivers is rather difficult to quantify, the rise in minimum wages is well documented. While still at a modest level, since 2006 minimum wages in China have nearly quadrupled while remaining almost flat in most OECD countries.
Minimum wage development in China, 2006-19 (Rmb)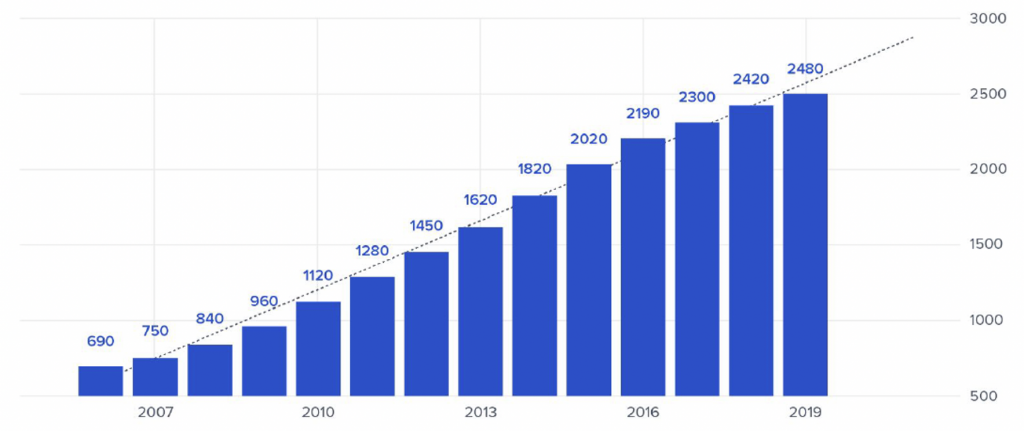 Minimum wage development in major OECD markets, 2006-18 (US$)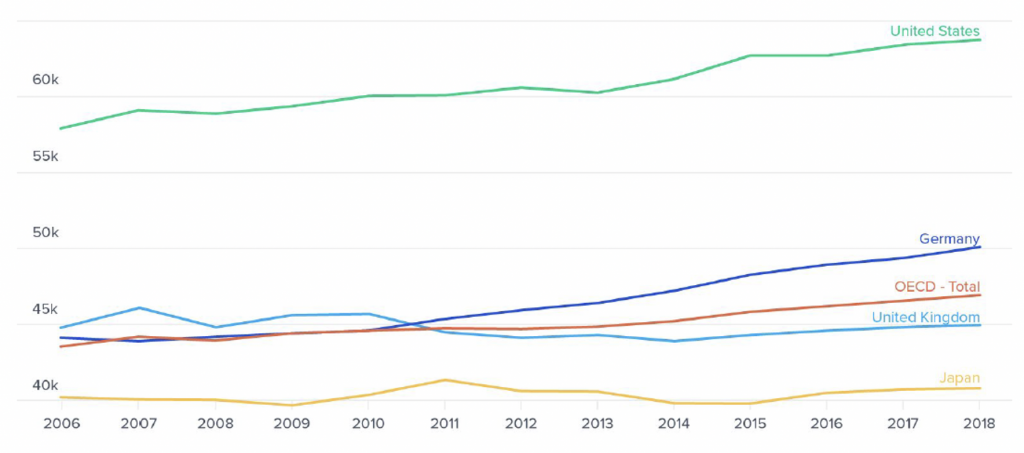 While a number of manufacturing sectors in China have adapted by automating production, the impact on the competitiveness of China's manufacturing sector is no longer negligible. More significant, however, is the already visible impact of China's trade and non-trade relationship with its major trade partners. Additionally, the recent covid-19 outbreak and its disruptive impact on the supply chains of companies with production facilities in China has led to considerable soul-searching in a number of boardrooms to recalibrate global sourcing and supply chain strategies.
As a result, manufacturing locations beyond China will need to be evaluated in order to reduce the dependency on China-based outsourced manufacturing and/or China-based plants to supply global markets.