In the world of commercial real estate office leasing, the sublease market offers a less transparent subset of supply and demand that is difficult to track at best, and frustratingly illogical at worst. Because sublessors are in cost recovery mode, it is challenging to bring parties to the table and walk away with a win-win.
Today's national sublease story is one of ever-accumulating supply and limited deals, with negative implications for direct rental rates, vacancy trendlines and development pipelines. With this unique absence of comparables to set the market, participants lack the necessary data points to forecast what is next.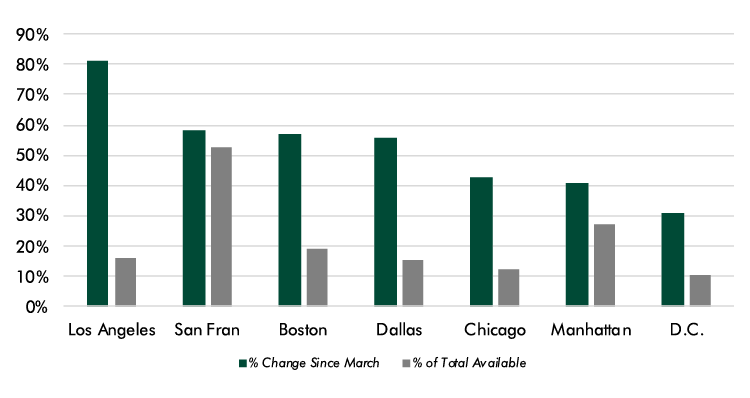 As the covid-19 pandemic led many cities into a March lockdown, CBRE began a comprehensive analysis of sublease availability, with major markets such as Chicago the focal point. Trends found in Chicago, like the pullback of tech companies' proactive leasing strategy, mirror other large US markets. This study has revealed foundational and often behavioural causes of missing demand for subleases and potential solutions for thawing this national market freeze.