On an urban street corner, where Middlesex Street meets Whitechapel High Street in East London, lie the remains of a lost Shakespearean-era playhouse, the Boar's Head. Its existence was already known due to references in historic records, such as the well-documented legal squabbles of its owner, Oliver Woodliffe. The Boar's Head was also mentioned in one of London's earliest accounts of theatre in the capital, which suggested that the playhouse had its fair share of scandals, including in 1557 when the Lord Mayor sent his officers over to the inn to prevent a planned performance of what was described as a 'lewd' play called 'A Sack Full of News'.
MOLA's discovery and subsequent excavations of the foundations of the Boar's Head playhouse has helped us to understand so much more about its construction. Before it became a theatrical venue, the Boar's Head was an inn with an open-air yard, where performances took place. In 1598 it ceased being an inn, when a stage – measuring about 12m x 7.5m – was built in the middle of the yard; it had become a fully-fledged playhouse.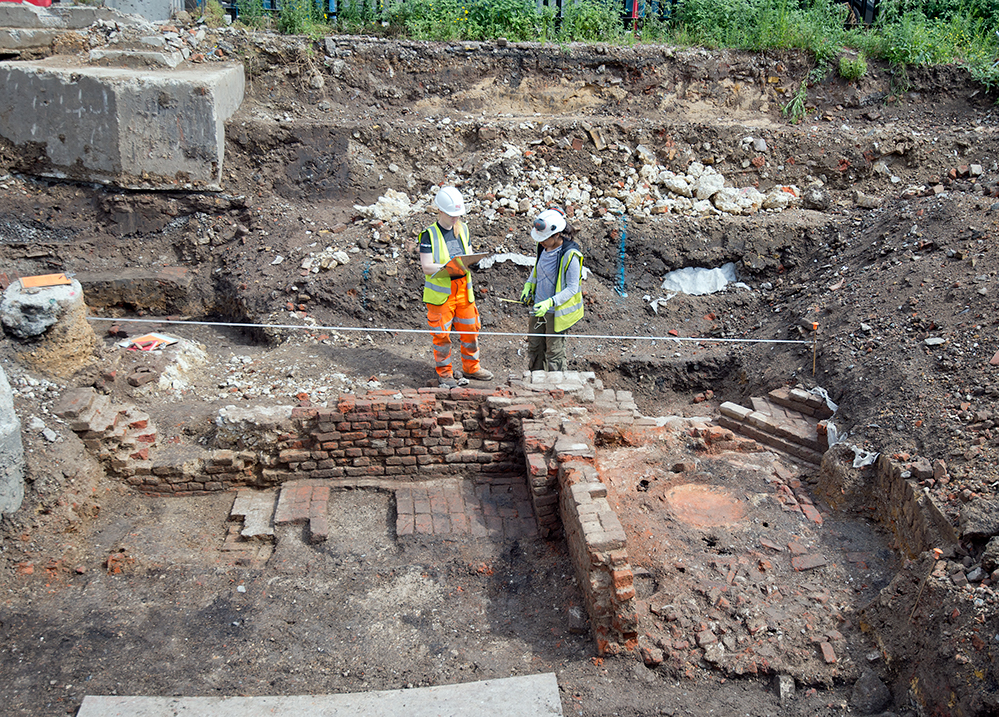 Due to its success, the playhouse was upgraded one year later. The stage was moved to the west side of the yard, so that the actors could walk on to the stage from the tiring house (their dressing rooms), and a roof was built over the stage. The galleries surrounding the yard – where the audience would stand or sit – were also enlarged. The excavation also revealed chalk and brick foundations, and cellar spaces, belonging to a timber framed building. These survived on the east side of the site and would have been the inn's lodging rooms but were later were converted to seating galleries.
"We found the inner and outer walls of these structures, which have shown that the dimensions of the performance space was relatively small" said senior archaeologist and project leader Heather Knight, who also directed the excavation of the nearby Curtain playhouse in Shoreditch.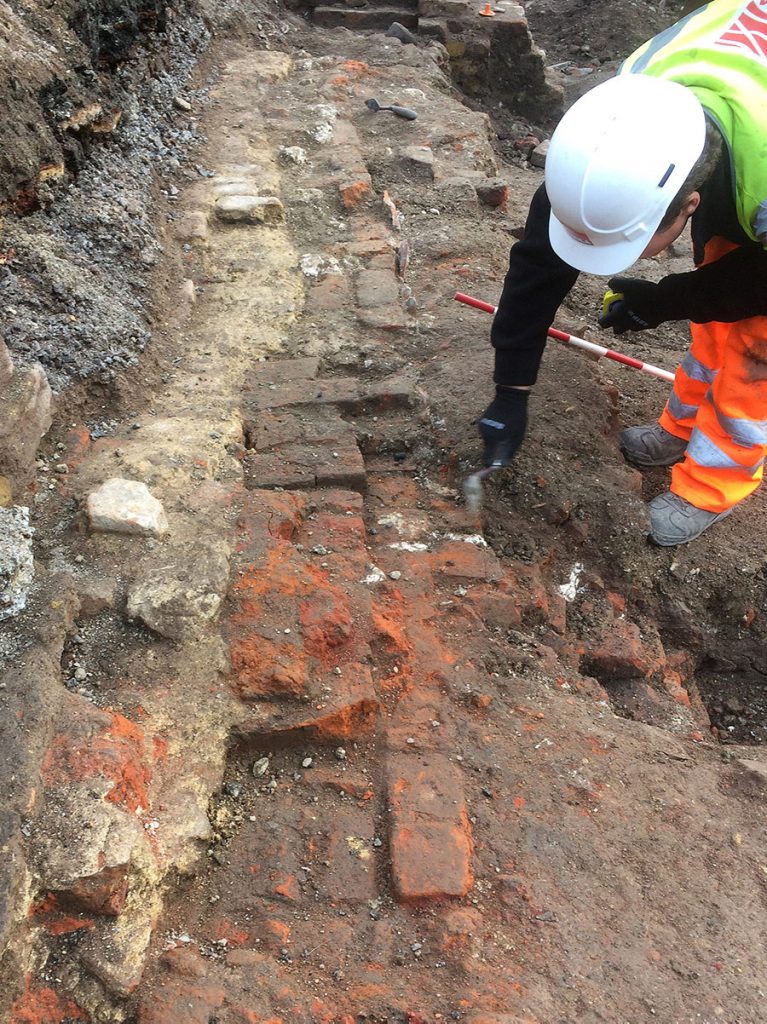 "While the rectangular design of the Boar's Head is a far cry from the 'Wooden O' described by Shakespeare, it would have been perfectly familiar to Elizabethan theatre-goers. Other converted inns including the Red Bull in Clerkenwell and the Curtain were housed in adapted rectangular buildings, so it was the polygonal new-builds like the Globe that were more unusual."
During its heyday, the theatre played host to popular acting troupes such as the Lord Derby's Men, the Lord Worcester's Men, and the Queen Elizabeth's Men, as well as one of the most celebrated comedians of the age, Will Kempe, a contemporary of Shakespeare. Evidence of this illustrious past led to some fascinating finds during the excavation, including items such as beer mugs, fragments from Tudor money boxes and a long needle made from bone – known as a bodkin – which might have been used to tightly lace the garments.