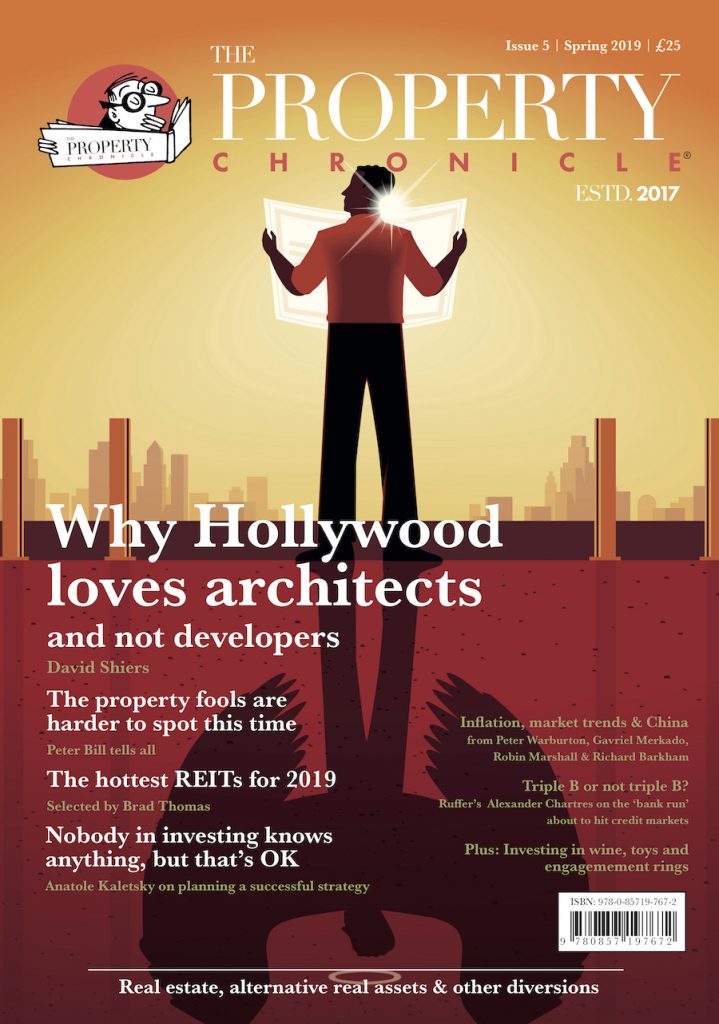 Get exclusive new articles from our roster of brilliant contributors. Each magazine contains 100 pages of insightful articles covering a range of topics from architecture to real estate market trends. The latest issue includes articles from Anatole Kaletsky, Simon Silver, Brad Thomas, Peter Warburton, Peter Bill and many more.
The latest issue of the magazine includes:
Why Hollywood loves Architects and not developers by David Shiers
The property fools are harder to spot this time by Peter Bill
The hottest REITs for 2019 by Brad Thomas
Nobody in investing knows anything, but that's OK by Anatole Kaletsky
Inflation, market trends & China from Peter Warburton, Gavriel Merkado, Robin Marshall & Richard Barkham
Triple B or not triple B? Ruffer'sAlexander Chartres on the 'bank run' about to hit credit markets
And much, much more…
Subscribe now to get the magazine delivered to your door or a PDF version sent to your inbox four times a year.
Just £75 for the print version and £25 for the PDF version.
SUBSCRIBE TO THE PRINT MAGAZINE | SUBSCRIBE TO THE PDF MAGAZINE
We also have a range of corporate and bulk subscription offers available – please email: subs@propertychronicle.com for more details.
Buy the latest edition of the print magazine | Buy the latest edition of the PDF magazine