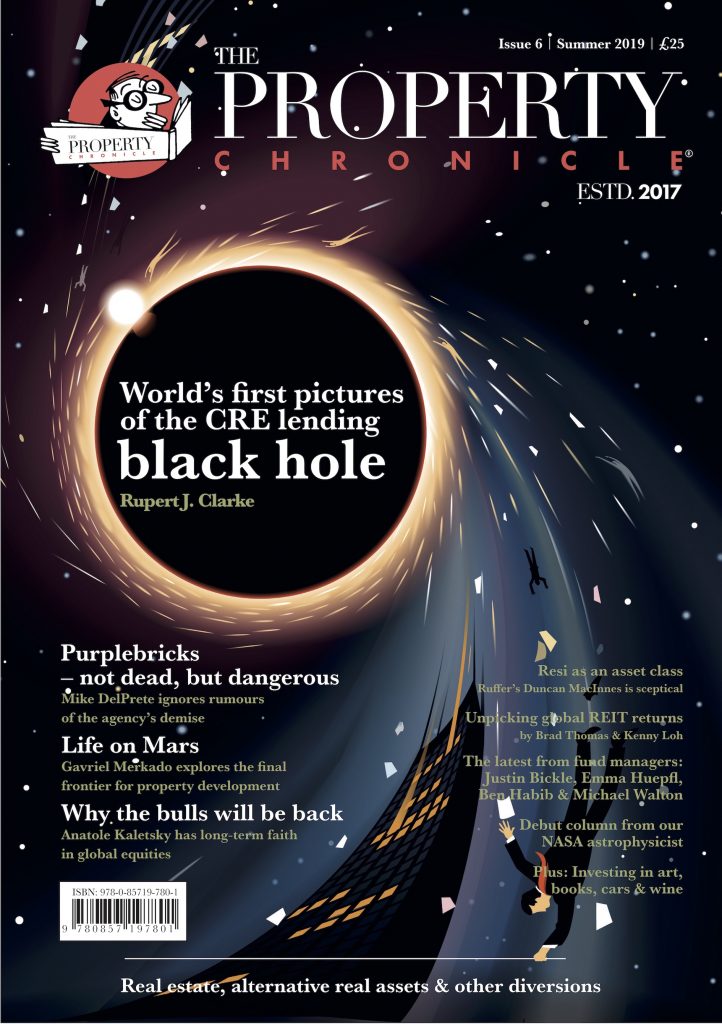 Get exclusive new articles from our roster of brilliant contributors. Each magazine contains 100 pages of insightful articles covering a range of topics from architecture to real estate market trends. The latest issue includes articles from Anatole Kaletsky, Simon Silver, Brad Thomas, Rupert J. Clarke and many more.
The latest issue of the magazine includes:
World's first pictures of the CRE lending black hole by Rupert J.Clarke
Purplebricks – not dead, but dangerous by Mike DelPrete
Life on Mars by Gavriel Merkado
Why the bulls will be back by Anatole Kaletsky
The latest from fund managers: Justin Bickle, Emma Huepfl, Ben Habib & Michael Walton
The debut column from our NASA astrophysicist Sten Odenwald
Investing in art, books, cars & wine
And much, much more…
Subscribe now to get the magazine delivered to your door or a PDF version sent to your inbox four times a year.
Just £75 for the print version and £25 for the PDF version.
SUBSCRIBE TO THE PRINT MAGAZINE | SUBSCRIBE TO THE PDF MAGAZINE
We also have a range of corporate and bulk subscription offers available – please email: subs@propertychronicle.com for more details.
Buy the latest edition of the print magazine | Buy the latest edition of the PDF magazine