In this very special series of exclusive articles for the Property Chronicle, Australian property legend Norman Harker reflects on his extraordinary 50-year life in real estate. He will pull no punches partly because, as he freely admits, Norman has a limited life expectancy of five years from December 2018 due to a diagnosed terminal blood cancer, which he has cheerfully accepted in preference to (in his words) "kicking the bucket without notice". We are honoured he has chosen us to publish these brilliant, funny and incisive reflections of a lifetime in property.
Chapter 12: Lease renewal and rent review – bulldust!
Before I start, I must apologise in advance to any lawyers who read this. (Lawyers might note, though, that I haven't said that I mean the apology!)
My involvement in the development of lease renewal and rent review negotiation is an example of my infamous modification of the property/real estate adage.
Location/situation in time – in this instance, the early 1970s.
Location/situation in market sector – in my case, mainly retail.
Location/situation in geographical terms – I was in London working at Conrad Ritblat & Co.
Time is prime. The best real estate locations in current or past recessions have lost large percentages of value. Next most important is market sector or sub-sector – the right one can buck the trend in such times. Finally, we get down to geographical – where the property is located situated in those times and market sectors.
Taking time (or timing) first
As with love-making, the timing must be right or it's SNAFU (situation normal another foul up). It was the early 1970s: the lead-up to the Nixon resignation. Ann Summers opened the first marital aids shop in Oxford Street, London. Virgin Records was founded by Richard Branson – we both went on to greater things. In his case, to being an international entrepreneur. In my case, to becoming a famous many-sided idiot.
The importance of time (left) – for instance, the early 1970s (right)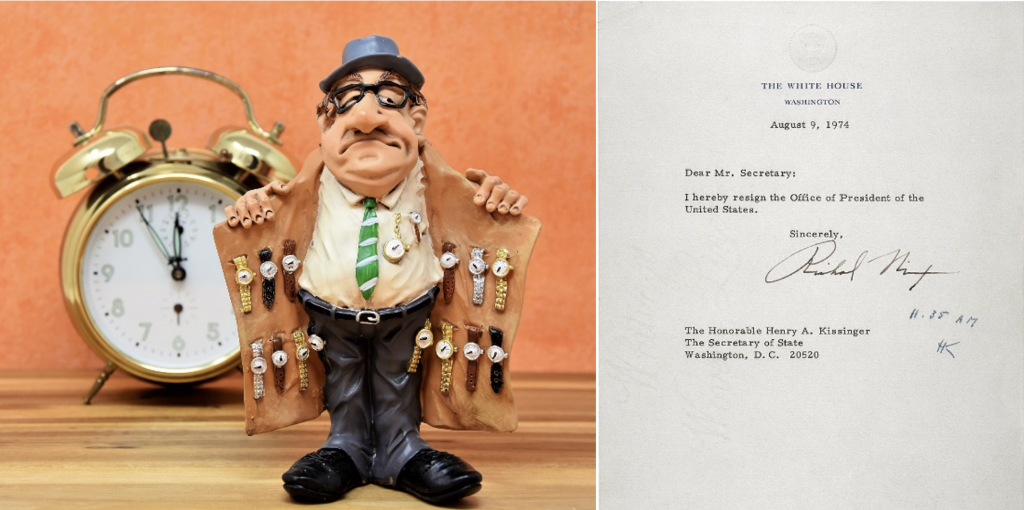 The crucial aspect of time for lease renewals was the coincidence of expiries of 99-year, 33-year, 25-year and 21-year leases. Long leases rarely expired. If it was a business occupier in England, the tenant had the legal right to a new 14-year lease on the same terms but (since 1969) with rent reviews.