In this very special series of exclusive articles for The Property Chronicle, Australian property legend Norman Harker reflects on his extraordinary 50-year life in real estate. He will pull no punches partly because, as he freely admits, Norman has a limited life expectancy of five years from December 2018 due to a diagnosed terminal blood cancer, which he has cheerfully accepted in preference to (in his words) "kicking the bucket without notice". We are honoured he has chosen us to publish these brilliant, funny and incisive reflections of a lifetime in property.
Chapter 15: Taxation legislation
It was all caused by oil. My involvement started with the October 1973 War and the immediately subsequent 400% oil price increase that caused a desperate government to take desperate measures. The taxation history of what followed goes back in the annals of time – even the Romans had tried it.
Recent taxing development value (aka 'Betterment') thought goes back to economists Adam Smith, David Ricardo and, most notably, the man with the impressive moustache, Henry George (USA 'Progress and Poverty' [1879]).
The UK tried it with radical governments in 1909, 1931, 1947 and 1967. Every time: Conservative party fury! Opposition! Abolition as soon as Conservatives were elected!
Late in 1973, a desperate Conservative PM, Edward Teeth, introduced the Finance Bill that led to the Finance Act 1974 taxation of development value.
Me: "I'd better get to grips with this – looks long term now as it's a Conservative measure and it will affect clients."
Edward Teeth lost the February 1974 election to Harold Wily Wislon. But Wislon had no overall majority. He adopted Edward Teeth's Act and made his wily way to an election producing a majority later that year. The Wislon's government produced the Development Land Act 1976 (DLT76).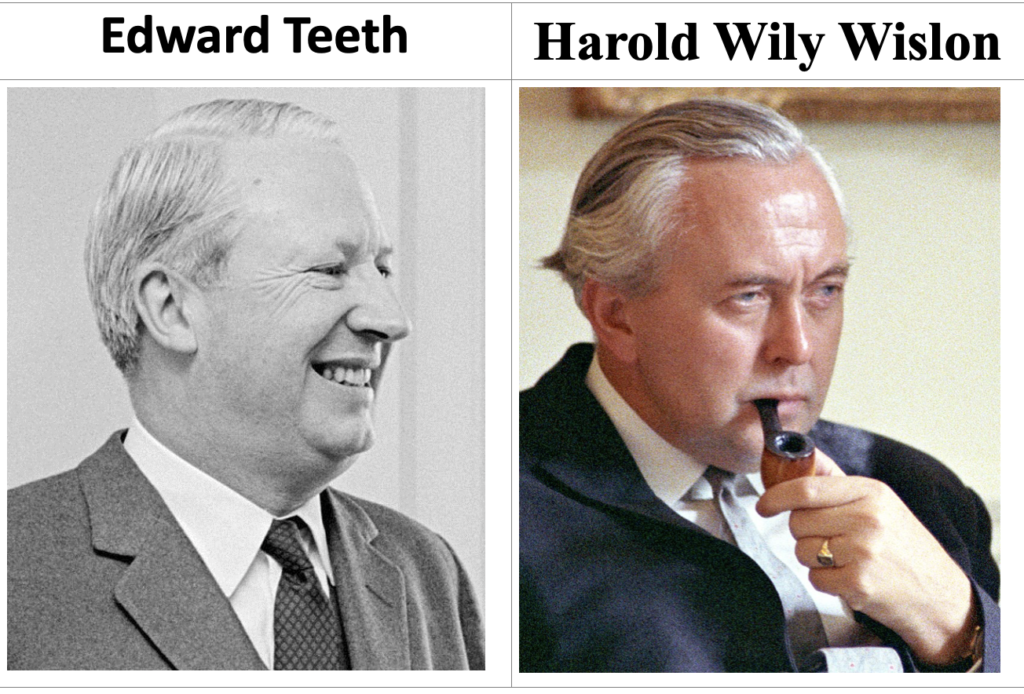 One other valuer took up the tax – Tony Johnson – a current author of the UK valuers' bible, Modern Methods of Valuation. We had a duopoly on 'best advice'. We didn't compete! But we liaised very closely because our main 'competition' were lawyers and accountants whose knowledge of valuation was (—).