Following the publication of our regional Crane Surveys at the end of January, we were pleased to report on unparalleled scale and volume of development as a result of significant investor confidence in the UK regional cities demonstrating strong business communities and an influx of new talent.
Reporting on construction activity in Belfast, Birmingham, Dublin, Leeds and Manchester, each city has seen a sustained or increased level of development across a range of sectors.
Residential on the high rise
This year we found that residential development stood out as the most active construction sector. The surveyed cities have shown a marked increase in housing development, in some cases doubling activity from the previous year. This demonstrates that housing targets are being taken seriously and developers are striving to meet demand.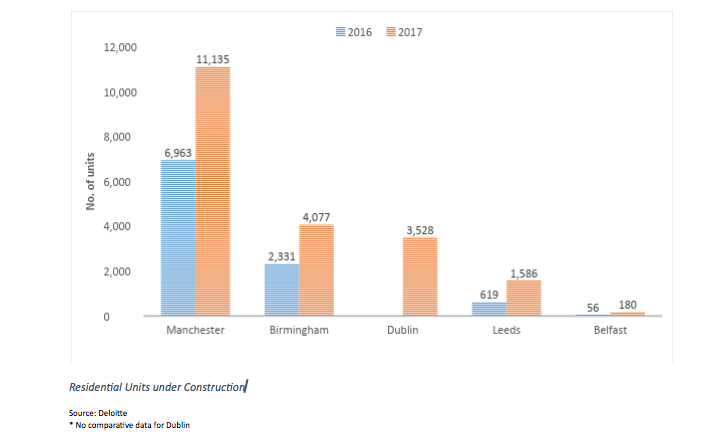 Manchester is paving the way as one of Europe's fastest growing cities with 11,135 residential units under construction across 41 schemes. This represents a 60% increase on the previous year. We have seen that developers are not shy of building upwards either, as six residential schemes in the city will exceed 25 storeys upon completion.