Kok Keong Tan is the co-founder of FundPlaces, an alternative investment platform for real estate.
---
I embarked on a different type of real estate journey three years ago, setting out to change how people invest in real estate. My team and I saw how our daily lives have been changed by a combination of the acceptance of shared economy, distrust of big corporations, demand by consumers for empowerment, and massive advances in technology that have allowed for the unprecedented creation of ecosystems – and how these changes have disrupted many industries. We are now using transport services differently, booking apartments instead of hotels, engaging in targeted marketing via online channels, looking for employees and employers online, and more recently, changing the way we invest in real estate.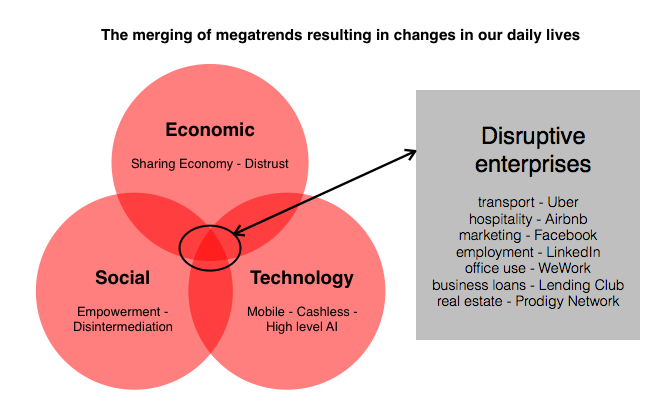 We began our journey very focused on creating a platform for crowdfunding for investments into real estate deals. To comply with regulations, we had to serve only accredited or sophisticated investors and the lack of understanding in the potential of crowdfunding greatly inhibited our progress. It was  frustrating and difficult as we were unable to find service providers who could think differently and not merely offer standard solutions. We were also mightily stressed over how to figure out a cost structure that could help us sustain the operations, despite being funded by a family office.
Solving people's issues
At the same time, our commitment to offer alternative investment channels was reinforced when we saw how the global flow of funds and individual investors continued to cause disruptions in house prices in many major cities. The disparity in purchasing power took on a global scale as richer individuals crossed borders to purchase residential units in prime cities like Hong Kong, Singapore, Melbourne, Sydney, Toronto, and Auckland, amongst others. Locals were pushed out further and further away from city centres and residential units became more and more unaffordable for the younger generation, causing much resentment and protectionist policies in many countries. It led us to believe that alternative investments via a crowdfunding platform might be one way to enable these investors to invest in real estate and enjoy higher returns in a manner which is more socially responsible.
Solving developers' problems
We also saw how the tightening of lending amongst the banks has caused some developers to be unable to commence new projects, and even to go bankrupt in some cities. This has worsened the housing shortage in some cities, particularly for lower income housing. Crowdfunding, peer to peer lending etc have been touted as potential solutions whereby alternative platforms can open access to more funding opportunities for smaller developers to create and build unique, quality spaces. We saw that a number of such platforms have started in many countries and are now solving some of these funding needs.
Democratising real estate: is it possible?
Crowdfunding of real estate is generally deemed to be a process of democratising real estate as it opens up access to real estate ownership to the masses. On our journey, we met the founder of Prodigy Network, Rodrigo Nino, in Singapore. Rodrigo was one of the fore-runners in this space. He shared with us how he managed to crowdfund a high rise commercial building in Bogota, Colombia. Harvard Business School even has a case study on this project. It was a deeply inspiring meeting.
On 18 June 2015, we were deeply encouraged by news that Wanda Group (one of the largest commercial developers in China), announced that it had raised 5 billion yuan (US$805 million) from investors online in just three days to fund the construction of three malls. Investors were able to take part from as little as 1000 yuan (about US$160). This is truly opening up access to democratise real estate. This news on mainstream adoption gave the team a big, big boost and reminded the team that our idea wasn't as crazy as it seemed.