Today, one cannot mention an engagement without a clamour of requests to see "the ring".
A purchase many grooms-to-be find formidable and confusing. 
There's the cut, colour, clarity and carats to consider: the famous 4 C's. The type of setting and band material will also need to be determined. And all this pales into insignificance when presented with the bill at the end.
The modern fiancé faces a true gauntlet of torment; one masterminded by a South African diamond group and a New York based advertising agency some 80 years ago.
In the late 19th century, the discovery of large diamond mines in South Africa led to an increase in production that threatened to destabilise the market. What had previously been considered rare, and exclusive to the aristocracy and the wealthy, would now be attainable to those of humbler means: a potentially alarming outcome for the British businessmen invested in these mines.
It was agreed that to underpin prices and reinforce the opinion that diamonds were scarce, production would be scaled back or, at the very least, supply to the market would be restricted. To facilitate this approach, in 1888 the businessmen merged their operations into a South Africa-based company, De Beers Consolidated Mines Ltd (now known as De Beers): a vertical integration that gave them control of the supply and distribution chain for the following decades.
This attempt at market control was initially effective, but two World Wars and a Depression are the type of exogenous factors that make delivering even a well thought out strategy difficult.
Whilst the practice of giving engagement rings had yet to gain traction, those that embraced it bought small, low quality stones that offered little relief to the trade.
Purchases were down, inventory numbers were up, and the Great Depression meant disposable income was at an all-time low: a perfect storm for the demise of a market.
Enter Harry Oppenheimer, son of the De Beers' founder. Recognising the downward trend in the market he hired the N.W. Ayer advertising agency to refine and enhance the public's perception of diamonds in the United States.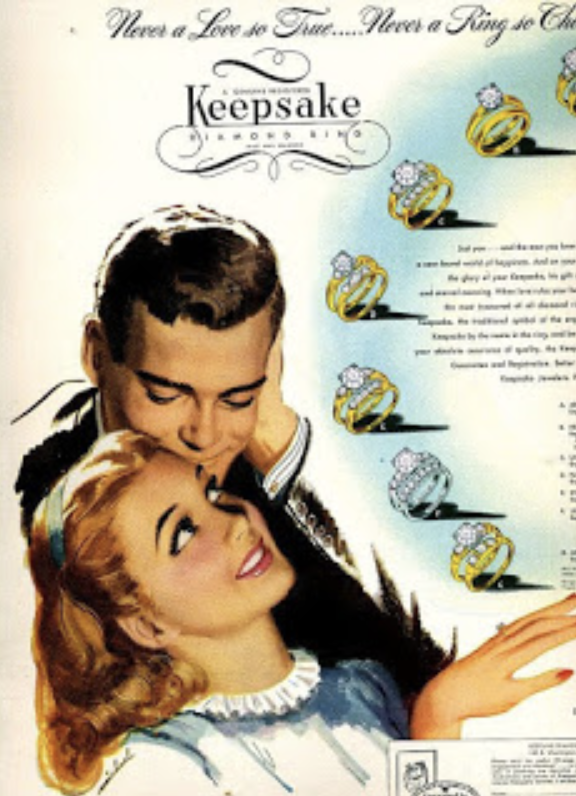 This was achieved through product placement in movies, where idols of the masses would profess their undying love and consolidate it with a diamond ring. Advertising campaigns featuring paintings of couples in love and churches were launched. N.W. Ayer went as far as holding "seminars" for girls' schools and women's clubs:
"All of these lectures revolve around the diamond engagement ring, and are reaching thousands of girls in their assemblies, classes and informal meetings in our leading educational institutions" the agency explained in a memorandum to De Beers.
Every week over 100 leading newspapers and magazines were provided with editorials, pictures and descriptions of diamonds being worn by celebrities, a service dubbed "Hollywood Personalities" by the agency. This new approach to marketing was highly successful. According to the advertising agency in a report to De Beers, diamond sales in the US rose by 55% between 1938 and 1941. These figures continued to increase as diamonds became synonymous with love and commitment, perfectly encompassed by the 1948 slogan "A Diamond Is Forever", coined by Ayer copywriter Frances Gerety and used as De Beers' motto to this day (it was awarded "Slogan of the Century" in 1999 by Advertising Age).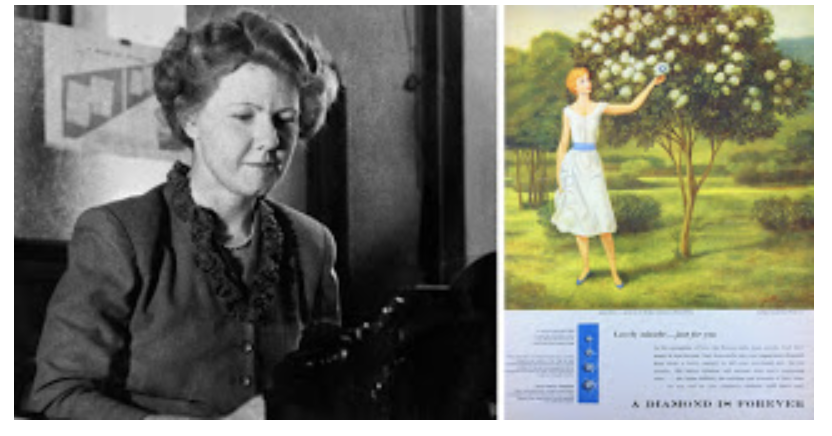 Sales went from strength to strength as a generation of Americans grew to marriageable age, with the necessity of a diamond engagement ring successfully impressed upon their psyche: the 1953 film Gentlemen Prefer Blondes features a glamorous and bejewelled Marilyn Monroe singing "Diamonds are a girl's Best Friend" – what more could De Beers have asked for?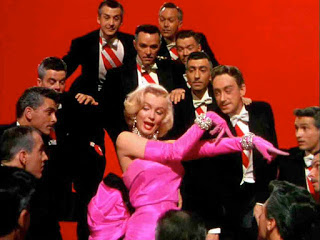 Such were the returns that international advertising campaigns were launched off the back of the success in the US. Europe and Japan succumbed as America had, with China the most recent to experience this phenomenon. This established the global diamond and engagement ring market that we see today.
So, diamond companies have consumers where they want them: stuck in the belief that natural diamonds are not only rare but that a diamond ring and only a diamond ring will represent everlasting love for your partner.
However, De Beers recently announced that they would support their natural diamond supply by selling synthetic diamonds for the first time in their 130-year history.