ARTICLE ORIGINALLY PUBLISHED SEPTEMBER 2018
Pierre Chareau is not a name that springs to mind when contemplating the great architects or designers from a previous era. Whilst Chareau is best remembered for his furniture designs, this singular French architect did help construct, in my mind, one of the great contemporary houses to be built in an urban location. 'Maison de Verre' is a distinctive and totally unique residence.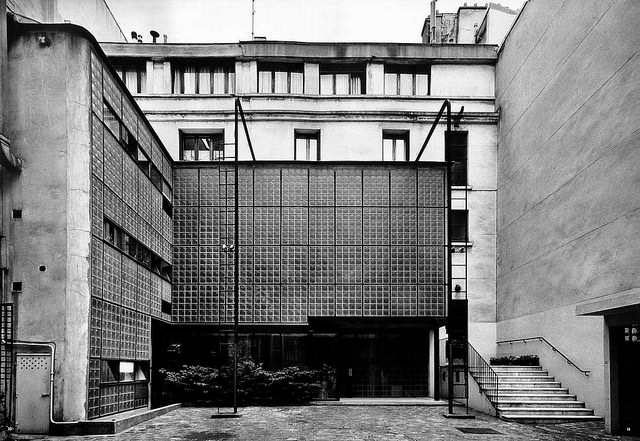 As its name suggests the house is primarily made of glass. On my visit, the first feature that struck me was the glow that radiated from the stunning Nevada glass block façade that hides everything that happens inside.  The building is set in an 18th Century Parisian paved courtyard.  Bathed in sunlight during the day, whilst illuminated by floodlight at night, it glows like a beacon, proudly announcing its modernistic and exclusive presence.
On entering, one is immediately overawed by the sheer volume of the spaces within which are more on an industrial scale than residential.  But then, so too are all the fixtures, Chareau was perhaps one of the earliest pioneers (together with Jean Prouve) of what we refer to today as 'industrial design'. Features like rotating metal screens, sliding doors, rolling ladders and retractable staircases are brought to life, and all contribute in making the interior totally unique, in a robust and exciting manner.
The colourful collection of furniture, mostly designed by Chareau himself some covered with tapestry by the artist, Juan Lurcat, helps soften the stark industrial features and woven together they create a fascinating contrast of styles.