WeWork's ill-fated IPO is the tip of an iceberg
WeWork revenue and operating losses and 'valuation' (US$)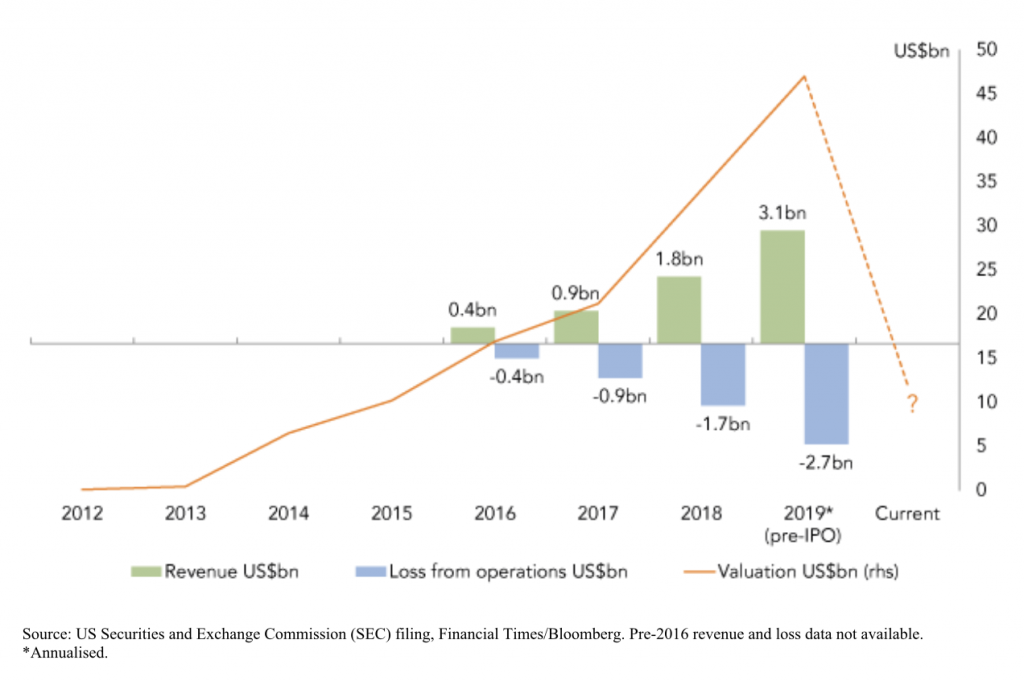 Riddle me this. We eat $229,000 every hour, every day, year after year. We are in nearly 500 places at the same time. We lose a dollar for every dollar of revenue taken. We have a mission to 'raise the world's consciousness' and a CEO-founder whose ambition is to be the world's first 'immortal trillionaire'.
What are we?
The answer, of course, is co-working landlord The We Company – better known as WeWork.
'We' is a unicorn: a private start-up business worth over a billion dollars. It is the largest private tenant in New York. In London, only Her Majesty's government rents more space.