There is no guaranteed profit in investing in classic cars and there can be substantial medium-term losses if the purchase takes place at the particular model's apex of desirability, as we have seen at the classic car auctions over the last twelve months where very highly estimated lots have been failing to reach anywhere near their reserve price.
If you would like to invest in classic cars with a low exposure to market judders and changing sentiment, I recommend buying tomorrows classics. These cars must of course have some intrinsic attractive qualities, beauty or extreme performance along with some element of limited supply.
Most of the hugely expensive classic cars were once unloved, undesirable and valued at a fraction of their purchase price and a much smaller fraction of the heady prices they command in today's market.
I have listed below a small selection of models that I believe are at the lowest point of their depreciation cycle, but have the qualities of becoming future valuable objects of desire.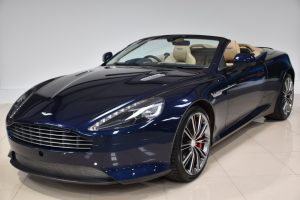 Aston Martin DB9 Coupe and Volante production 2004-2009
Stunning looking genuine supercar, with current prices between £28,000.00 – £50,000.00
Parts and servicing are very expensive and electrics in the earlier cars are temperamental.
The DB9's predecessor the DB7 have appreciated in value over the past few years and it lacks both the build integrity and the looks of the DB9.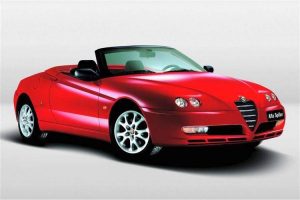 Alfa Romeo Spider (105/115 series) Production 1995-2006
There are quite a few of these crisp handling miniature Ferrari's around, from around £1,500.00 to £10,000.00. The 3.0V6 is the pick fast and great sounding engine.
They must be relatively rust free and have had the timing belt changed as per the schedule, which is an expensive job in relation to the value (around £800.00) but essential.
Mercedes SL (R129) Production 1989-2002
Solidly built and useable, AMG and bigger engine models more desirable, these are beginning to edge up in value but available from £5000.00 upwards.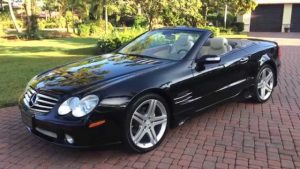 Mercedes SL Class Production 2002-2011  
These cars are readily available, as with the earlier model it is best to seek out the rarer bigger engine models and the AMG versions which have just started to move up in value, but in the fullness of time they will all appreciate as their predecessors have.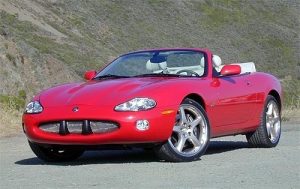 Jaguar XK8 and XKR Coupe and Convertible Production 1996-2006
Be wary of rust problems, however, the last of these sleek cars are moving along nicely in value and have further to go. The following generation are also worth keeping an eye on, as I feel sure they will go the same way.