Most of us have probably heard that the we need to increase food production by 70% to feed the world in 2050. 
Sounds impressive. 
Sounds like an opportunity to make some money. Agriculture is the new black!
Add to that the lack of correlation between agricultural returns and most other asset classes (see table) and there may well be an opportunity, particularly if you take the view that some of the other asset classes are currently a bit toppy.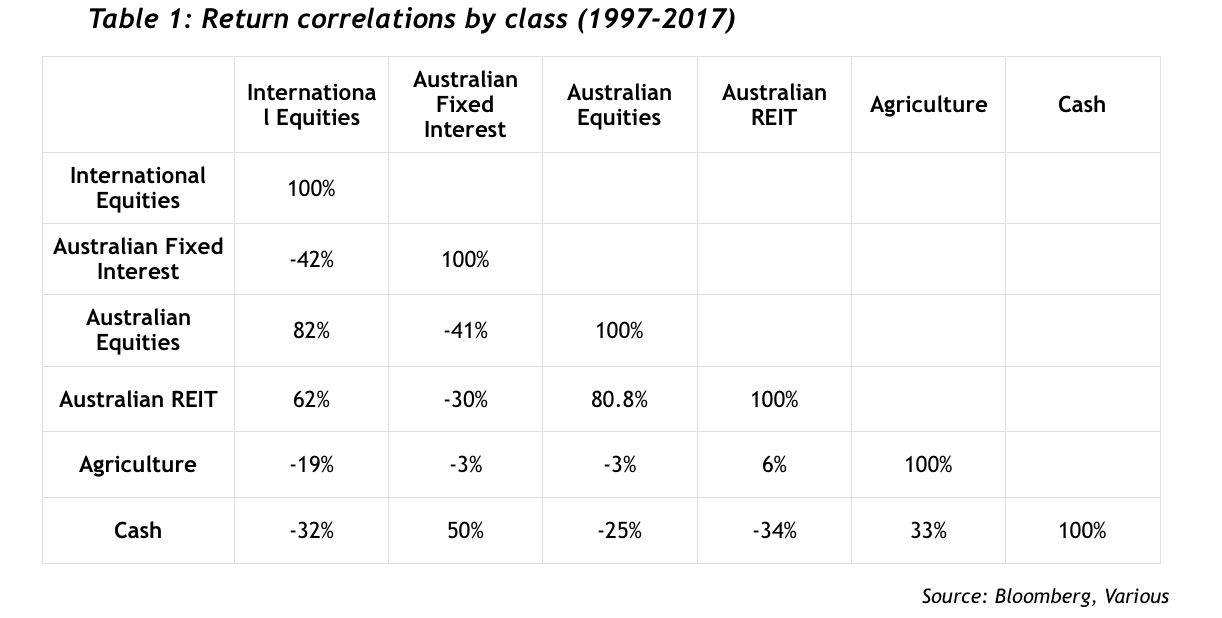 So what are the opportunities for investment in the sector? And how can you do it without speculating too much on it?
There are plenty of ways to gain exposure – through the commodities themselves, through companies that provide inputs to agriculture such as fertiliser or finance, or maybe through companies that take the output, aggregate it, process it and most likely on sell to wholesalers or retailers. Many of these methods of exposure however might be via listed entities so to some extent you do not achieve the objective of diversifying into non correlated sectors.
There is also the option to gain exposure to the land itself. The advantage this offers is it provides probably the lowest correlation to other asset classes. It is also very much in the real assets or alternatives bucket.