It is my experience that, when travelling, the best way to understand a country is to follow in the footsteps of an artist or architect of that country's culture. This leads to some unexpected results. On my last visit to Japan, I discovered some of Tadao Ando's early and more obscure churches. These are often located in the lesser known areas because Christianity is a minority religion in Japan.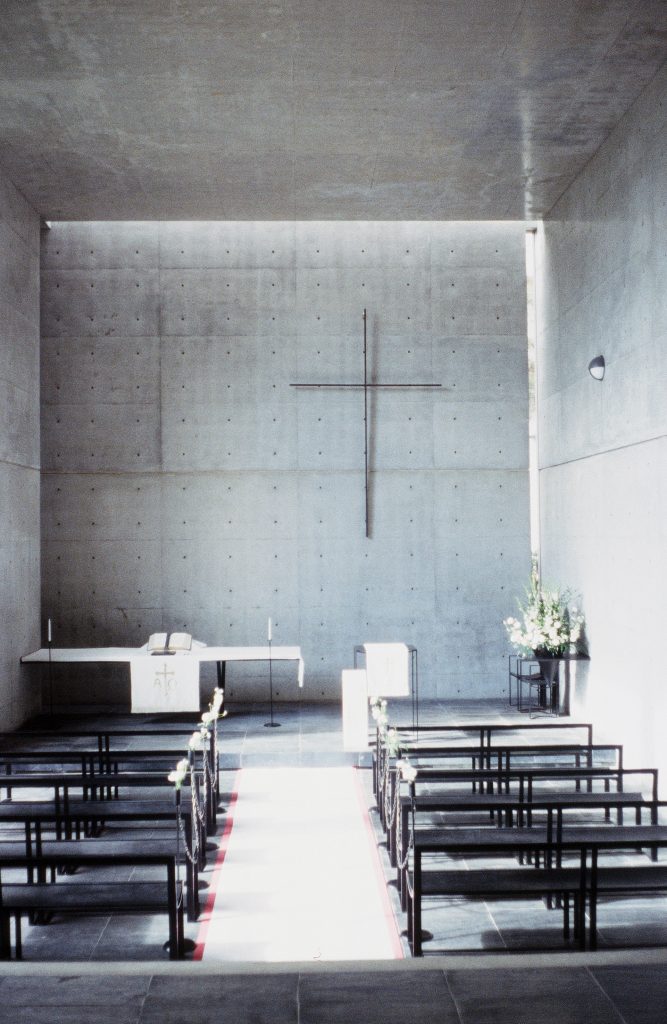 Ando's churches are certainly beautiful enough to inspire the taking up of a faith. Ostensibly they have the same root of much modernism and are inspired by that architectural figure, who is both derided and venerated in equal measure, Le Corbusier. Ando started out his career as a boxer but switched to architecture in spite of having no formal training. He visited Europe for the first time from his native Japan in 1963 and arrived at Le Corbusier's office, but unfortunately, two weeks after the great man had died. Although Ando had just missed meeting his great hero in real life, the autodidact remained undaunted and has since had a remarkable career, building over 400 buildings including some of the finest and most praised museums in the world.
It has just been announced that the opening of Francois Pinault's new Tadao Ando designed $170 million museum in Paris's former stock exchange has been delayed, presumably as a result of corona virus issues, until June of this year. Pinault, who owns a number of well-known luxury good companies including Christies auction house and many other well-known brands, has already used Ando for the conversion of the classical Palazzo Grassi on the Grand Canal and the former customs union, the Punta del Dogana in Venice. Tadao Ando appears to be the billionaire's go-to architect but the supreme irony of this is that his architecture has its origin in Brutalism, that most socially progressive and aggressive movement in architecture. Brutalism was named by the critic, Reyner Banham amongst others in 1955, after the French term for raw concrete, 'breton brut'.