It is my experience that, when travelling, the best way to understand a country is to follow in the footsteps of an artist or architect of that country's culture. This leads to some unexpected results. On my last visit to Japan, I discovered some of Tadao Ando's early and more obscure churches. These are often located in the lesser known areas because Christianity is a minority religion in Japan.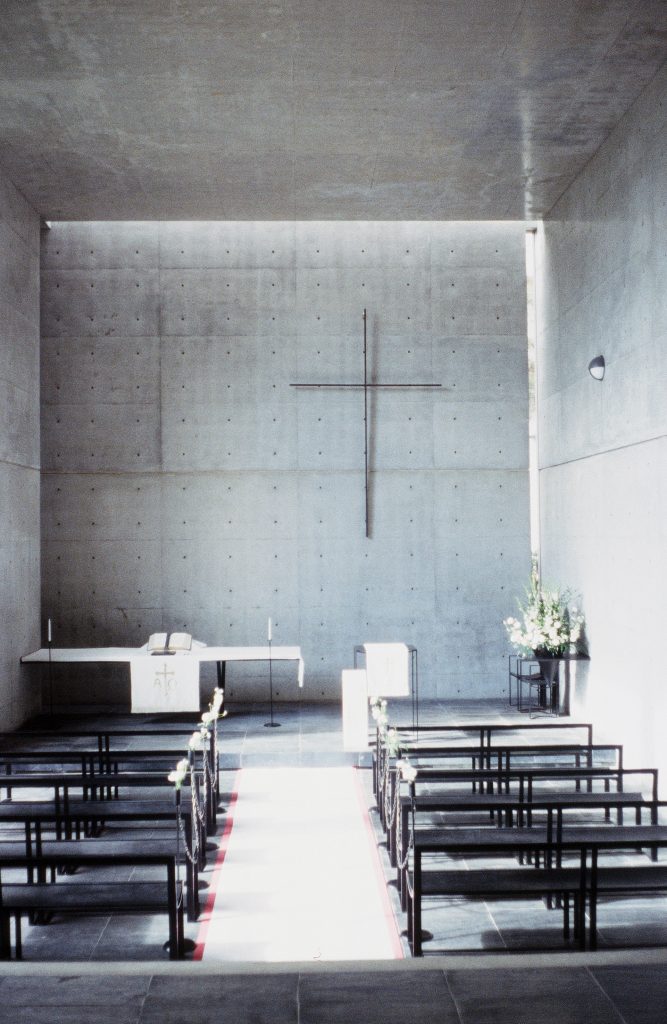 Ando's churches are certainly beautiful enough to inspire the taking up of a faith. Ostensibly they have the same root of much modernism and are inspired by that architectural figure, who is both derided and venerated in equal measure, Le Corbusier. Ando started out his career as a boxer but switched to architecture in spite of having no formal training. He visited Europe for the first time from his native Japan in 1963 and arrived at Le Corbusier's office, but unfortunately, two weeks after the great man had died. Although Ando had just missed meeting his great hero in real life, the autodidact remained undaunted and has since had a remarkable career, building over 400 buildings including some of the finest and most praised museums in the world.
It has just been announced that the opening of Francois Pinault's new Tadao Ando designed $170 million museum in Paris's former stock exchange has been delayed, presumably as a result of corona virus issues, until June of this year. Pinault, who owns a number of well-known luxury good companies including Christies auction house and many other well-known brands, has already used Ando for the conversion of the classical Palazzo Grassi on the Grand Canal and the former customs union, the Punta del Dogana in Venice. Tadao Ando appears to be the billionaire's go-to architect but the supreme irony of this is that his architecture has its origin in Brutalism, that most socially progressive and aggressive movement in architecture. Brutalism was named by the critic, Reyner Banham amongst others in 1955, after the French term for raw concrete, 'breton brut'.
Brutalism is the marmite of architectural styles in that you either love it or loathe it. It has a certain cult following among the cognoscenti now that it is so out of fashion. They will go and search out the most obscure post war Eastern European housing blocks, and laud them with praise equal to that of Le Corbusier's original brutalist masterpiece, the Unite d'Habitation. Likewise, a town hall in Boston will be compared by them on an equal footing to the civic buildings of Brazilia. In contrast, there are others (and not just traditionalists of the Betjeman persuasion) who will impulsively spit at the mere mention of a new town or concrete. Words such as 'carbuncle', 'bunker' and 'monstrosity' emanate almost immediately from their lips. But somehow Ando is able to tread a fine line in his buildings, managing to be appreciated by both camps.
Although reinforced concrete (Ando's material of choice) is the same as that used by the Brutalists, in many ways his work is the opposite of Brutalist architecture. When building in reinforced concrete, the key to the finish is the wooden shuttering (or formwork) into which the liquid concrete is poured. Brutalism often celebrated the texture of the concrete through the use of roughhewn wood formwork or coarse aggregate at the edges or even the use of a pneumatic drill, post setting, to create an exposed rough effect. In contrast, Ando's walls are smooth and polished. The position of the ties that hold the formwork together are spread in a rational visible grid and all tie holes are filled in and polished after setting. On site supervision is one of the aspects of construction that most architects struggle with and with the 'wet' trades in particular. Poured concrete is notoriously difficult to get right but Ando manages it with a precision that is impressive even by the very high standards of Japanese construction.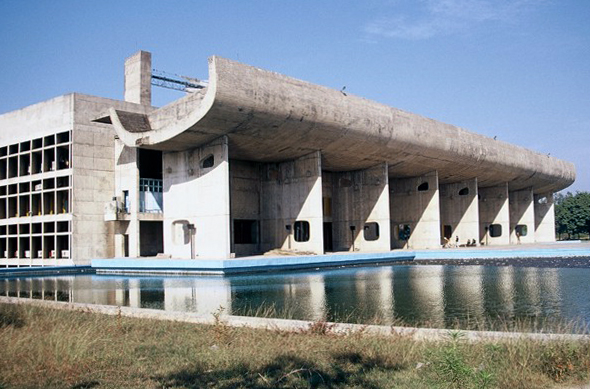 Despite the arch brutalist Le Corbusier's great success, ranging from private house commissions to entire cities, the pre-eminent twentieth century architectural thinker's detailing was often poor. Anyone who has visited the highly praised and photographed buildings of Chandigarh will be appalled by the shoddy workmanship. Perhaps, after all, it was a blessing that Ando narrowly missed meeting his architectural hero and the Japanese architect's love of fine detailing was never questioned.