As investment managers, we're used to being accused of seeing the glass as half-empty rather than half-full. It's not that we're inherently pessimistic, but our job is to protect our investors' capital against whatever might go wrong in markets. So naturally we tend to focus more on the risks than the opportunities. Or, as Jonathan Ruffer might put it, to see the mousetrap clearer than the cheese.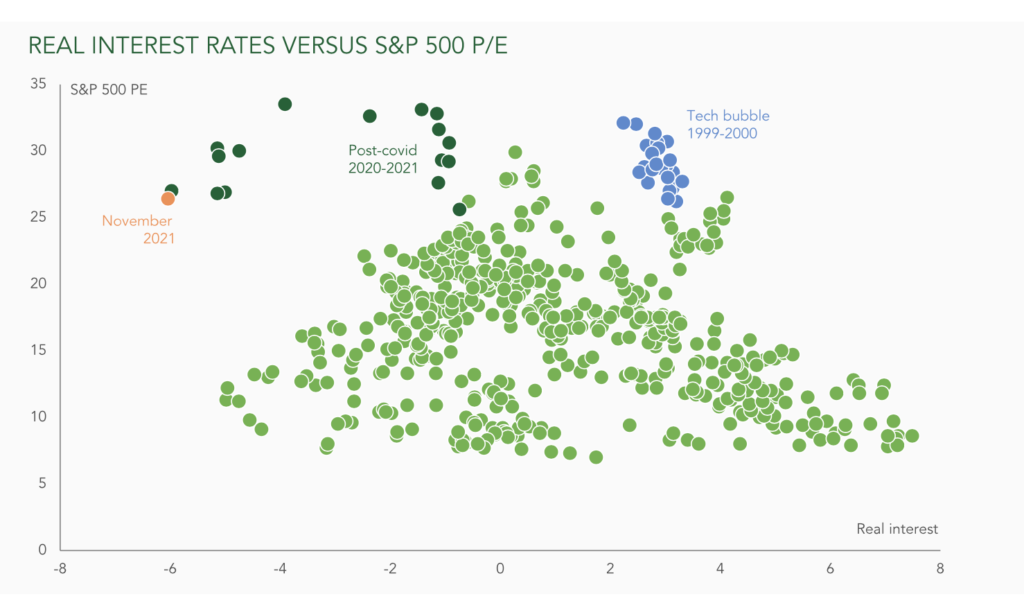 This month's chart is aimed at countering the current idea that highly negative interest rates are supportive of sky-high equity valuations.
Historically, whenever real interest rates have deviated from the Goldilocks range of -2% to 2, stock market price-to-earnings ratios (P/Es) have fallen. The only exceptions being the tech bubble in 1998-2000 and the recent post-Covid period. The first ended badly. We must wait to see what happens this time.