With zero cases of Covid-19 in the community, New Zealand is one of the very few countries where life has returned to normal. After two months of lockdown, the country's property market is demonstrating healthy market dynamics on its road to a true V-shaped recovery — and serves as an interesting comparison to the U.S.
New Listings Supply
New listing volumes at Barfoot & Thompson, Auckland's largest real estate agency with over 40 percent market share, rebounded quickly after the country emerged from lockdown. New listing volumes in June were higher than normal — an expected effect of pent up supply from the lockdown.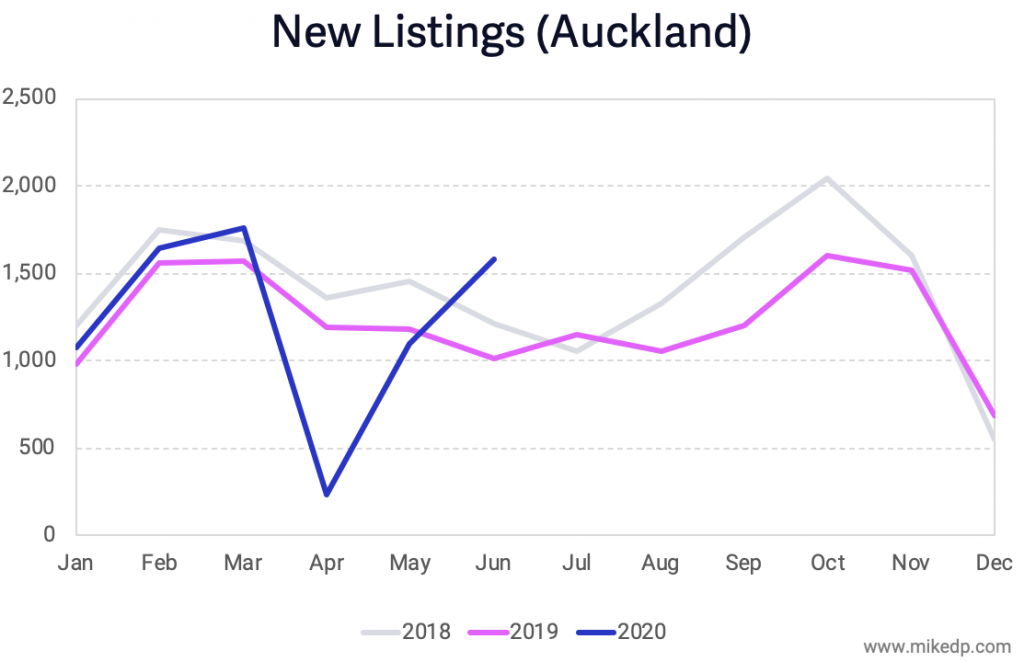 At a national level, new listing volumes (as tracked from a major real estate portal) show a similar trend: an extreme dip during lockdown, followed by a healthy rebound.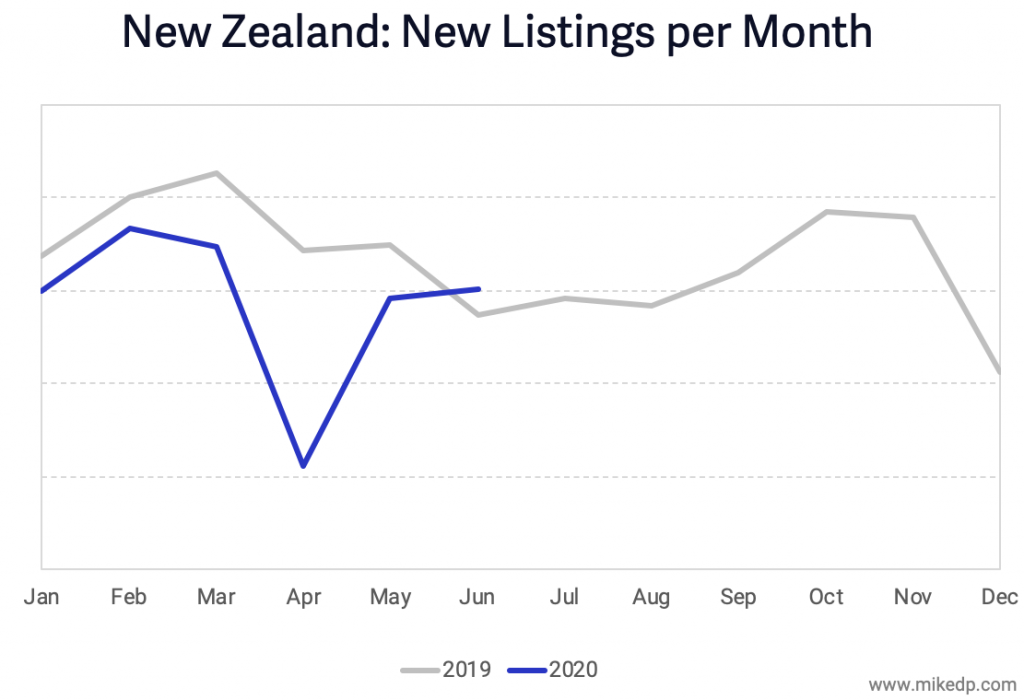 Compare this to the U.S., where new listing volumes (as tracked nationally by Redfin) are still depressed and below last year's numbers.