Investors have divided into two camps. Those who believe inflation will subside and the rise in prices will prove temporary, and others who fear we are entering a period of high sustained inflation reminiscent of the 1970s.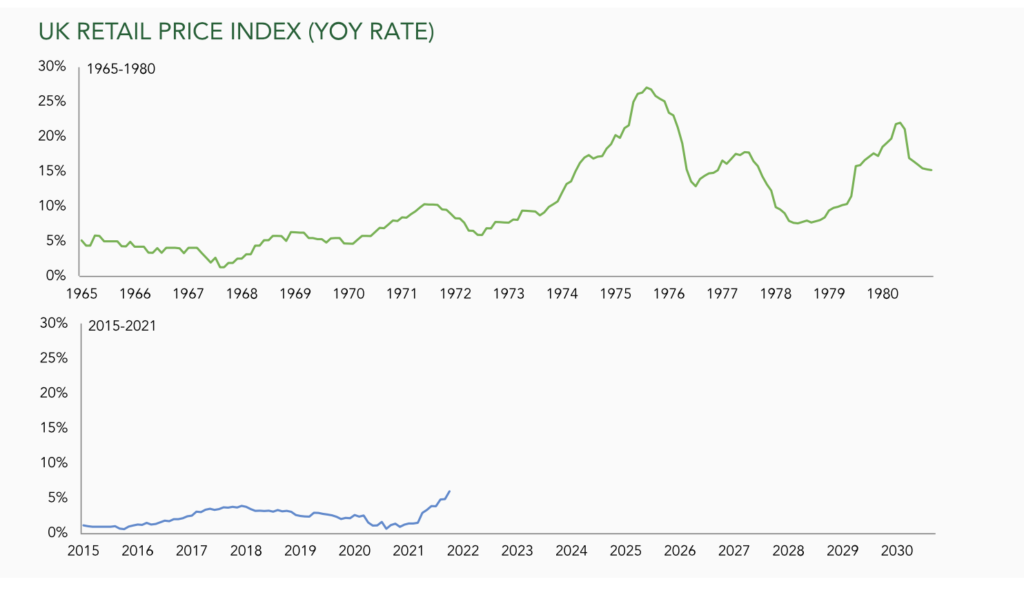 We consider both scenarios unlikely.
Overlay the bottom chart on the top and you would be forgiven for believing that we are now on the same trajectory as we were 50 years ago. There are parallels, but to assume the economy will meet the same inflationary fate would be a grave mistake for investors.
We believe we are entering a new inflationary era. But, unlike the 1970s, it won't be marked out by shockingly high inflation rates. Instead, investors will confront a world of inflation volatility. In this environment, the gap between interest rates and headline inflation will widen – creating a dangerous chasm known as negative real yields.