* FTSE ST REIT Index up 745.45 to 823.64 (+10.49%) on the month update.
* Index has rebounded c41% as of June 12 closed after hitting the recent high of 878 (c.50% rebound from the bottom).
* Yield spread (reference to 10-year Singapore government bond of 0.981%) has tightened from 6.97% to 5,47%.
* The risk premium is still attractive to accumulate Singapore REITs in stages to lock in the current price and long-term yield after the recovery.
* Technically the REIT Index is currently on uptrend and have further upside if the 200D SMA resistance is overcome.
* REIT sector outperforms the financial sector and Singapore Straits Times Index (STI) since the bottom on Mar 23, 2020.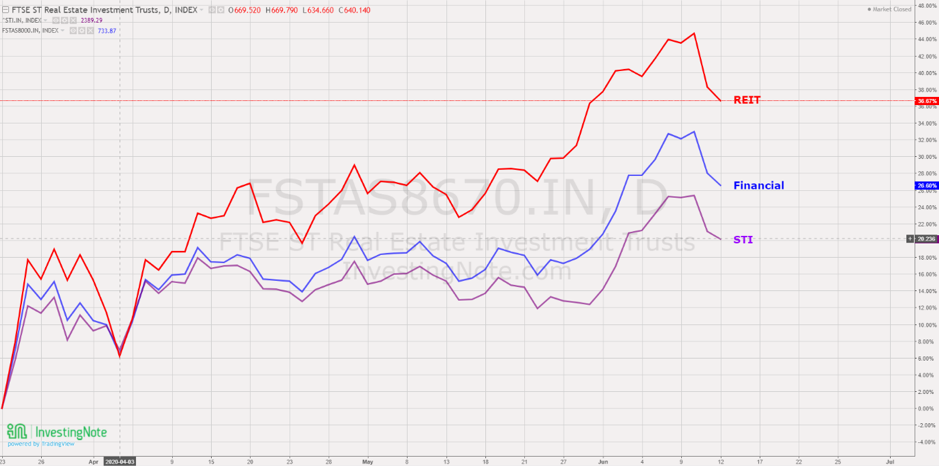 Technical Analysis
If the REIT index can clear the 200D SMA resistance, the REIT index will enter into a full Bull territory and have a chance to break new high. Current bullish momentum is very strong.
Short term direction: Up.