FTSE ST REIT Index has little changes from 837.43 to 835.40 (-0.35%) on the month update.
REIT Index has rebounded c43% as of July 12 from the bottom on Mar 23, 2020.
Yield spread (reference to 10-year Singapore government bond of 0.895%) has has increased from 4.414% to 5.665%.
The risk premium is still attractive to accumulate Singapore REITs in stages to lock in the current price and long-term yield after the recovery.
Technically the REIT Index is currently trading on sideway consolidation with low volatility until the breakout either above 860 resistance and 800 support. Current macro factors such as low interest rate environment and recovery of global economic support the bullish breakout.
Technical Analysis

Currently the REIT index is currently trading on sideway consolidation, sandwiched between 800 support and 860 resistance. There is a Bollinger Band Squeeze with very tight range and low volatility on FTSE ST REIT Index. The index can start big move in either direction.
Short term direction: Sideway.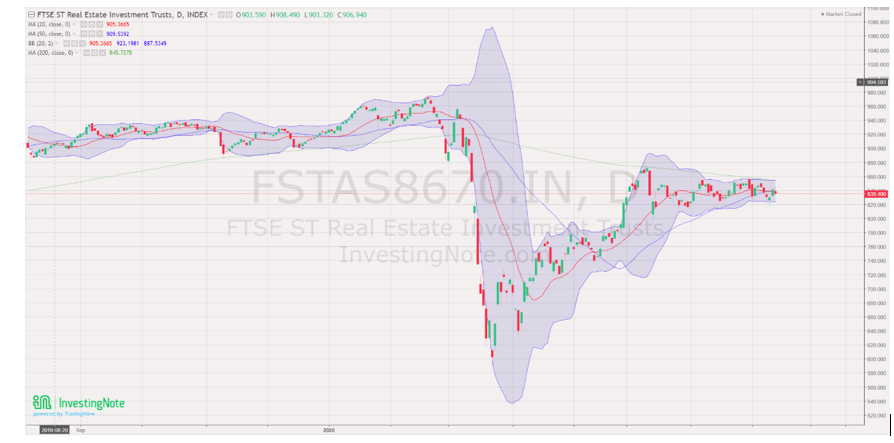 Most Overvalued REITs