Housing activity – starts and permits – posted mixed results in August as declines in the multi-family segment offset gains in the single-family segment. Within the single-family area, there were gains in starts and permits with strength spread across most regions.
Total housing starts fell to a 1.416 million annual rate from a 1.492 million pace in July, a 5.1% decrease. The August decline followed three consecutive gains from an April low.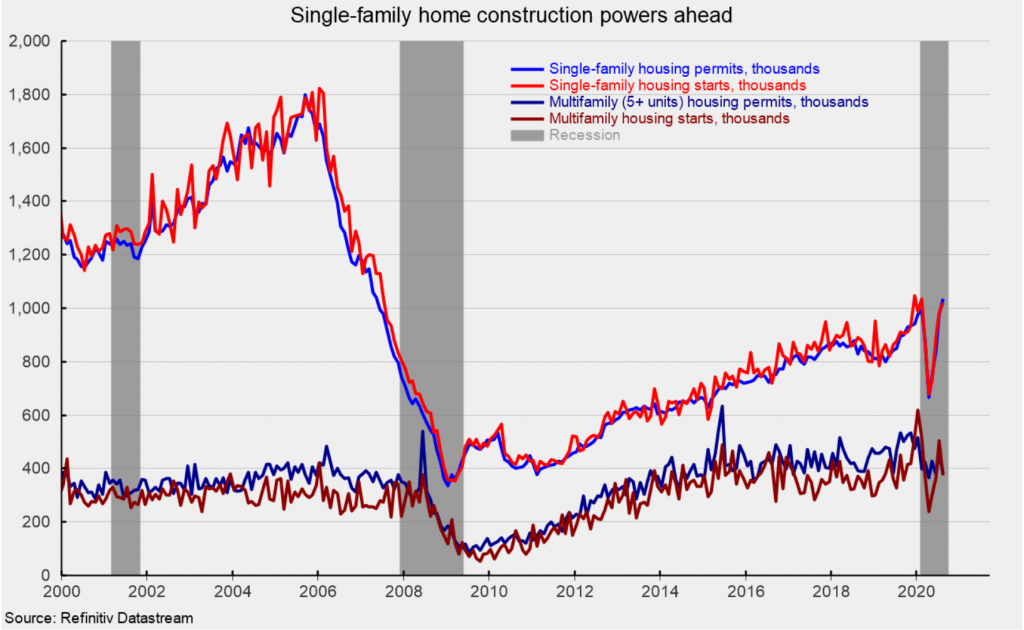 The dominant single-family segment, which accounts for about 70% of new home construction, rose 4.1% for the month to a rate of 1.021 million (see first chart). Starts of multifamily structures with five or more units plunged 25.4% to 375,000 (as shown on the same chart). From a year ago, total starts are up 2.8% with single-family starts up 12.1% and multifamily starts down 16.9%.