The percentage of unprofitable companies listing on public markets has never been higher.
Percentage of US IPOs which are loss-making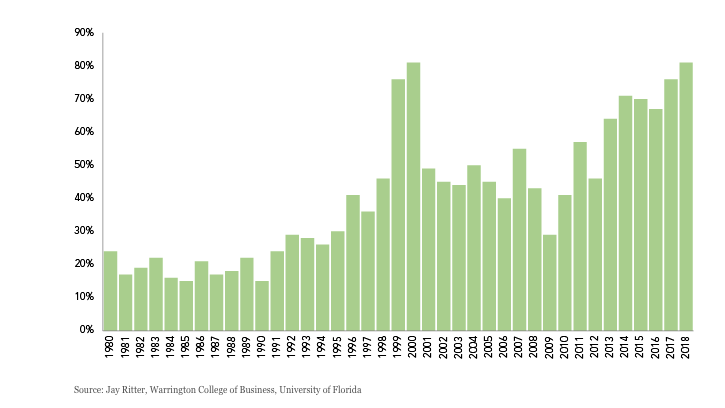 This is the year of the tech unicorn IPO. So far we have had Uber, Lyft, Beyond Meat and Pinterest; later in the year we expect to see AirBnB, WeWork, Slack and RobinHood. In the last two years, there was also Spotify, Deliveroo, Hello Fresh and Snapchat. The slate looks like the app menu on a millennial's iPhone.
So what do these companies have in common? Well, aside from being predominantly conceived in Silicon Valley, their customers being young professionals and being backed by the new Masters of the Universe in venture capital, none of these businesses make a profit.