Originally published January 2021.
The European real estate universe grows ever move diverse by the year, with the constant geographical expansion of previous times now replaced by a push into new sectors and, more fundamentally, new ways of investing, with an exposure to the operational side of the asset.
This has been driven by a need among investors to find secure income sources as well as a desire to see different performance drivers and to reweight their portfolios to reflect changing business and social trends.
The transition has been led by both 'beds and sheds' but while logistics gets the headlines, 'beds' are now the second-largest investment sector after offices and are growing at the fastest rate, by 44% in the past three years compared with 30% for logistics and 21% for 'other' alternatives.
Sector changes in European investment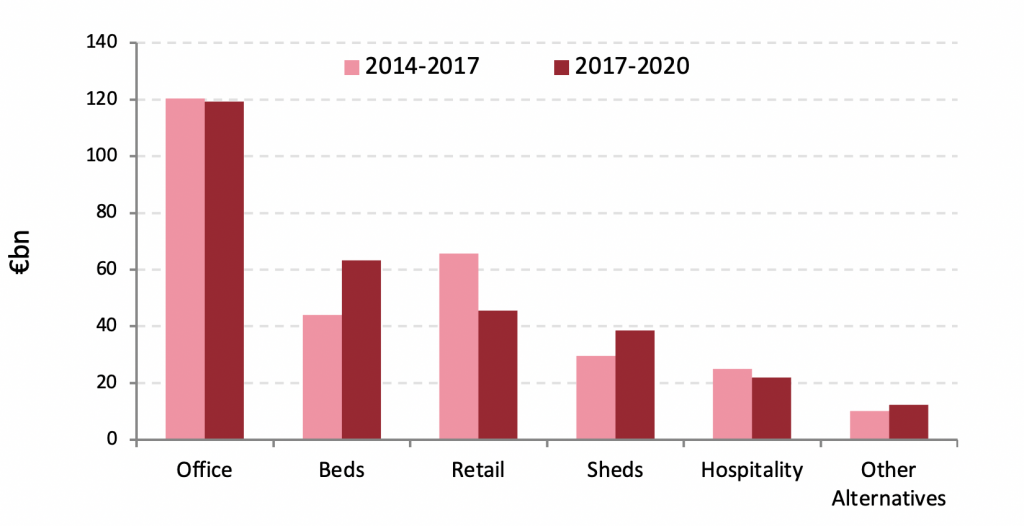 Beds and other alternatives together have increased their market share at the expense of retail and hospitality from 18% to 25%, and by far the largest and fastest-growing part of this has been multi-family residential, speaking for 17% of the market.