Our recent study, which is published by Energy Policy, shows that an improvement in air quality, an environmental amenity, will not only enhance the health and wellbeing of residents, but also offer some economic benefits to local housing markets.
This study utilises China as a case study. Air pollution has emerged as a severe issue in China due to its rapid economic development and urbanisation since the implementation of its 'open-door' policy in the 1970s (Zhang et al, 2019). As shown in Figure 1, a high level of air pollution in China has been observed based on the median air quality index of 283 cities, although some improvement has been evident in recent years.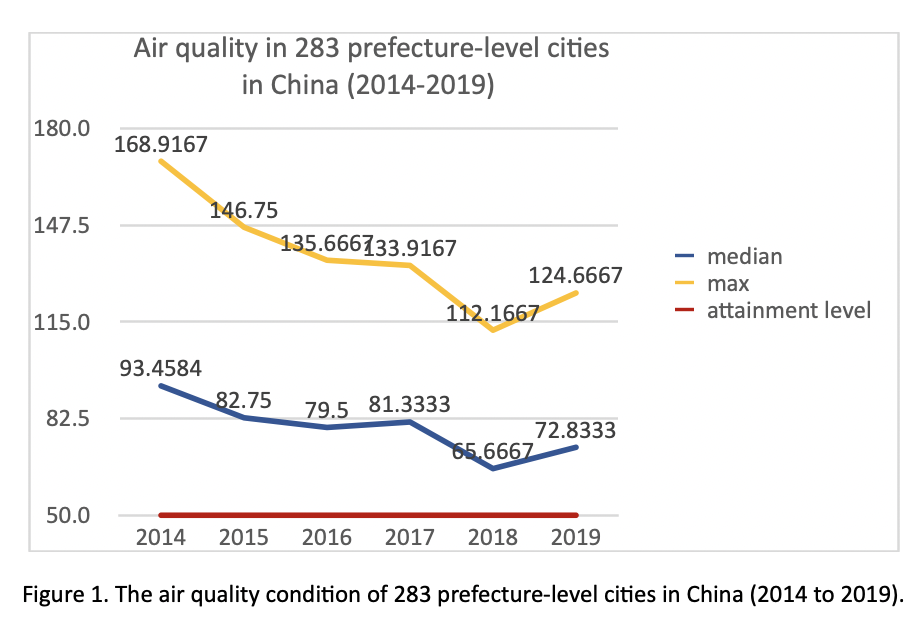 As of 31 December 2019, air pollution was more severe in four provinces (Hebei, Shandong, Henan and Shanxi) in which the most polluted nine cities are mainly located in these four provinces as shown in Figure 2.