In this very special series of exclusive articles for the Property Chronicle, Australian property legend Norman Harker reflects on his extraordinary 50-year life in real estate. He will pull no punches partly because, as he freely admits, Norman has a limited life expectancy of five years from December 2018 due to a diagnosed terminal blood cancer, which he has cheerfully accepted in preference to (in his words) "kicking the bucket without notice". We are honoured he has chosen us to publish these brilliant, funny and incisive reflections of a lifetime in property.
Chapter 2: The pre-pubescent valuer – yearning for a moustache
Despite popular demand, I'll continue from last week and won't (as a certain presidential contender might put it) "shut up".
Psychiatrists and psychologists agree that people are the product of their background. Background formed the character of Caligula as the mad emperor, Adolph Hitler as an even madder dictator, and me as a valuer.
Three products of their times and backgrounds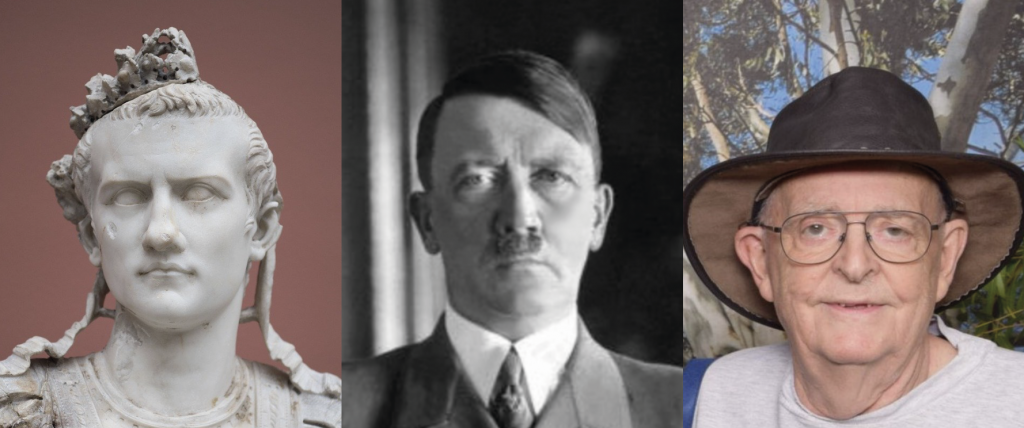 People would often exclaim to me, when I would be, for instance, taking a legalistic view on the requirements of a valuation report, "Your father must have been a solicitor!" Almost true. He came from a working-class family that could not pay for 'articles' and so became a 'managing clerk'. He drew up wills and did all the conveyancing for a small law firm, while a solicitor just signed the deeds.
A forward-looking investor in 1945, he saw that housing losses and troops coming home would cause property prices to rise. He bought up seven tenanted houses using his savings and mortgaging. But when did he get his monopoly set, I wonder?