With its resurrection following the Second World War and the unification of East and West, Germany has had a remarkable journey over the past 75 years. In particular its stable and reliable public service has been a model for others. This has been reflected in consistently high marks when it comes to government effectiveness perceptions as measured by the World Bank.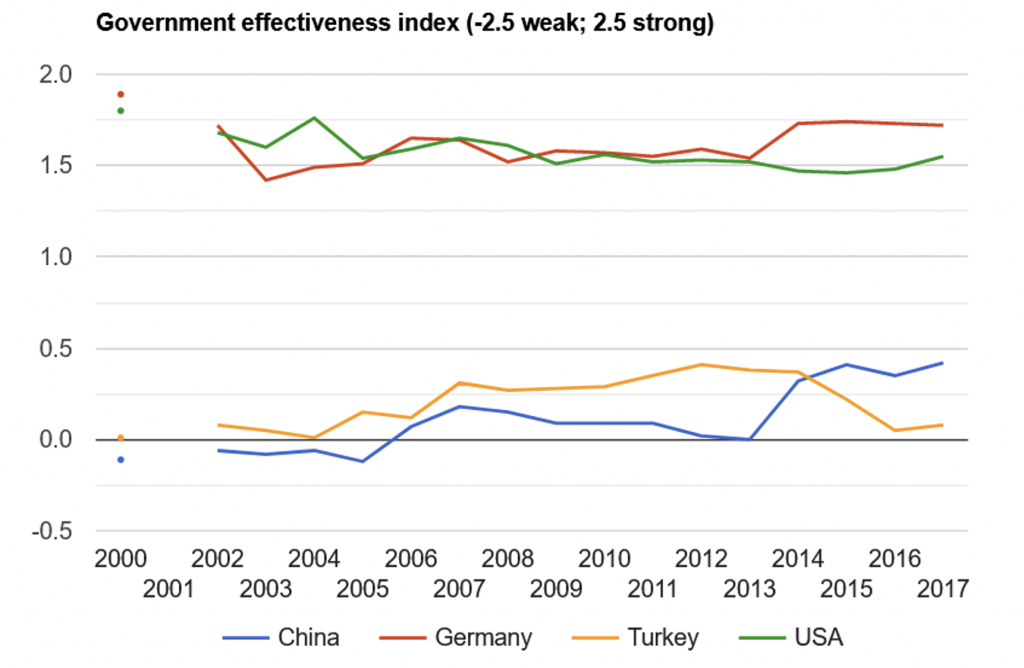 This index captures perceptions of the quality of public services, the civil service including the degree of its independence from political pressures, the quality of policy formulation and implementation, and the credibility of the government's commitment to such policies.
So, how close are perception and reality?
Perception is mostly driven by individual experiences. Driving a well-crafted Audi on a long journey, it sometimes pays to look under the hood to see whether Vorsprung durch Technik is all there is.
Well, just as with those small electronic gadgets used by Audi to 'manage' emission levels, it pays to take a closer look at the planning and execution of major public works projects in Germany in order to validate (or refute) the government effectiveness claim above.
Let's start with a project called Stuttgart 21 (S21), a major railway reconstruction project in and around Stuttgart, Germany's key automotive center. S21 was conceived in the early 1990s, with construction starting in 2010. Initially scheduled to be operational by 2019, it is now delayed until at least 2025 with a project budget ballooning from an initial €2.5bn in 1995 to a €8.2bn 'guesstimate' in late 2019. Some government watchdogs consider total costs of up to €10bn, four times the initial estimate, as rather likely.