With stamp duty rates crippling the London residential market, many investors have naturally been looking to areas further afield. A lot of articles in the press have focused on regional opportunities as investors seek cheaper areas to expand their portfolios, often enticed by the attractive yields on offer.
I have recently read about the positives of both Burnley and Middlesbrough and towns like these, after several years of stagnating or falling prices, are certainly benefiting from recent capital growth. However, I would advise investors to stay well clear if they are after longer term capital and rental growth. The quality of tenants in these locations is to put it politely, mixed, so voids and rent collection issues become a major focus. These towns are often de-populating with a large oversupply of property. The low base rents too mean your gross to net yield received can shrink rapidly. Landlords have the same statutory obligations whether your property in Chelsea or Cleethorpes – essential repairs have to be done, the boiler has to be replaced/serviced etc. So if your rent received is £10,000 per annum, you can cover these comfortably costs, but if your income is only £3,000 per annum your attractive headline yield can fall or even go negative quite rapidly.
An investor's essential wishlist comprises the following: a regenerating/improving area leading to stronger demand and increased tenant quality. This in turn results in sustained capital and rental growth.
People ask me where they can invest that ticks all of the above, yet somewhere that is less expensive and more stamp duty friendly than London. I say Kent, and more specifically, certain the towns below served by the High Speed 1 (HS1) connection. I have focused on this aspect in previous articles where major infrastructure changes boosts areas – the Jubilee line and Elizabeth Line in London both spring to mind.
On a personal level, I have been investing here over a number of years and plan to continue to do so.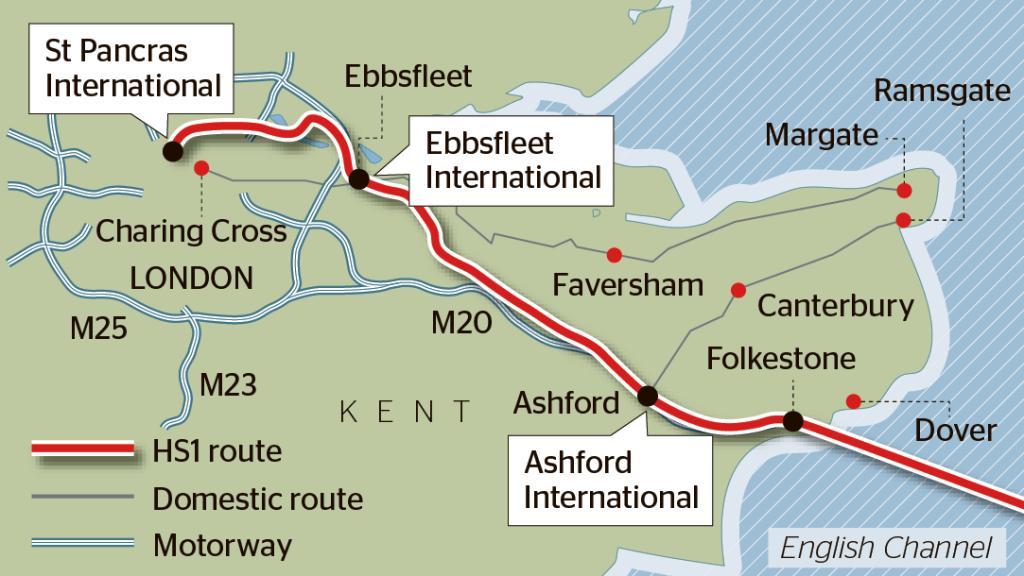 (source: The Times)
By using the Eurostar line for HS1, train times to London have dropped significantly and some towns have now become much more commutable. I am using one hour as a maximum (bearable!) commute each way on a daily basis. This is a sea change for these local economies and the towns will positively transform over the medium to long term as higher London wages supplant lower local ones. This higher disposable income then feeds into demand for better shops, restaurants along with improved facilities and amenities. And for investors, this snowball effect means sustained capital and rental growth.
Ashford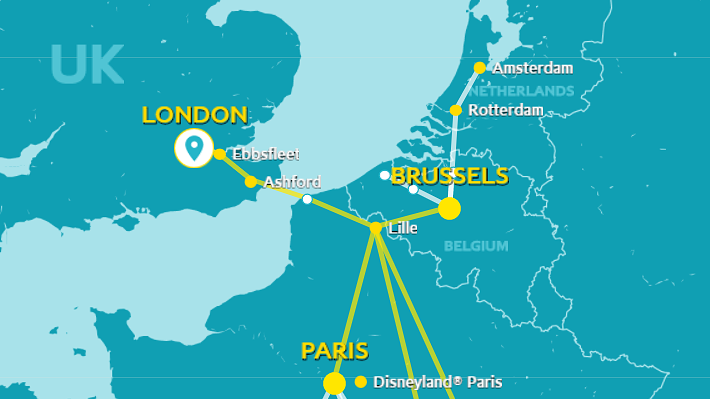 (source: Eurostar)
The train time to London St. Pancras is now just 38 minutes.
Ashford is unique in that, along with London St Pancras and Ebbsfleet, it benefits from daily connections to Lille, Paris and Brussels. However Brexit pans out, connectivity like this always be a boost to the local economy. A forward-thinking council has also focused on encouraging commercial and residential developments to compliment the town's fast-growing population. The boost to the town from London wages can clearly be seen in the expanding range of shopping and restaurant facilities, including recent openings by John Lewis/Waitrose etc. A lot of development is taking place around the (extremely busy) railway station and the transformation of the town centre continues apace.
Folkestone