"We don't know what we don't know," as Donald Rumsfeld once said when asked whether intelligence gathered had been shared adequately across the US intelligence community. Applied to the economies of Africa, the meaning goes even deeper, since there appears to be a lack of economic intelligence on top of insufficient dissemination.
In 2009 the London-based data analyst Inaki Villanueva mapped global economic research density as shown in the map below.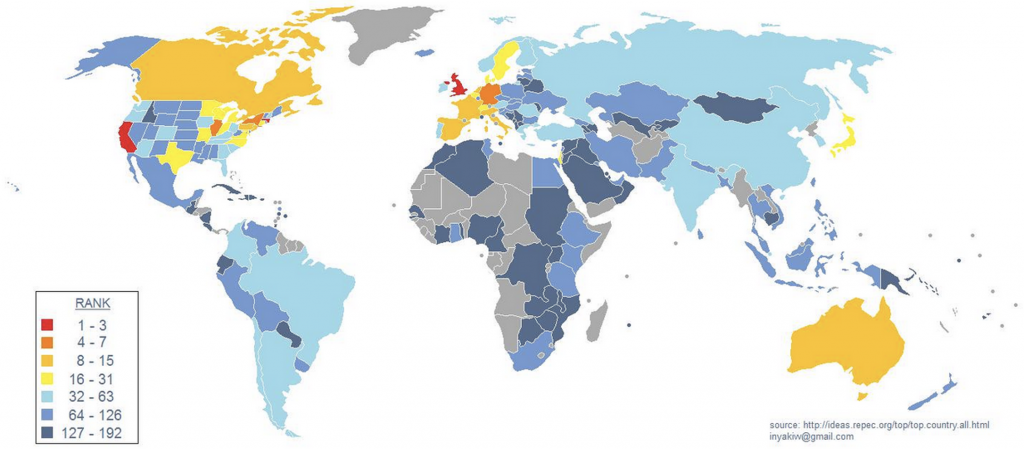 Now, there is an argument to be made for the developed market-based research community to focus on data-rich developed economies.
However, large development institutions like the World Bank and the IMF with significant 'boots on the ground' in Africa are not doing much better in providing crucial data to support economic development and investment.
Looking through WB/IMF datasets on lending risk premiums for the ten largest African economies in terms of real GDP (PPP) reveals no data points for four markets (Morocco, Ethiopia, Sudan, Ghana) with a combined GDP of more than US$860bn.
Lending risk premiums for the ten largest African economies in real GDP terms