The world has been turned upside down by this pandemic, along with the prospects of many companies.
Perhaps some of your own holdings have soared to unexpected highs, or collapsed to unexpected lows. Several of my holdings certainly have. However, don't pat yourself on the back or don a dunce cap too soon. In most cases, these dramatic moves are mostly down to luck, both good and bad.
As an example let's take Dunelm and WH Smith. Respectively, these are the best and worst performing retailers in my portfolio so far in 2020 (ignoring Ted Baker, which I've already sold).
Before the pandemic I thought they had broadly similar prospects, with Dunelm performing well as the UK's leading homewares retailer and WH Smith with an impressive travel retail business. But since the pandemic began their fortunes have gone in wildly different directions.
Dunelm: People buy more homewares when they're locked at home
During lockdown Dunelm closed all its stores and almost all of its operations. As a precautionary measure, the dividend was also suspended. And yet Dunelm's share price is actually up almost 30% since the start of 2020.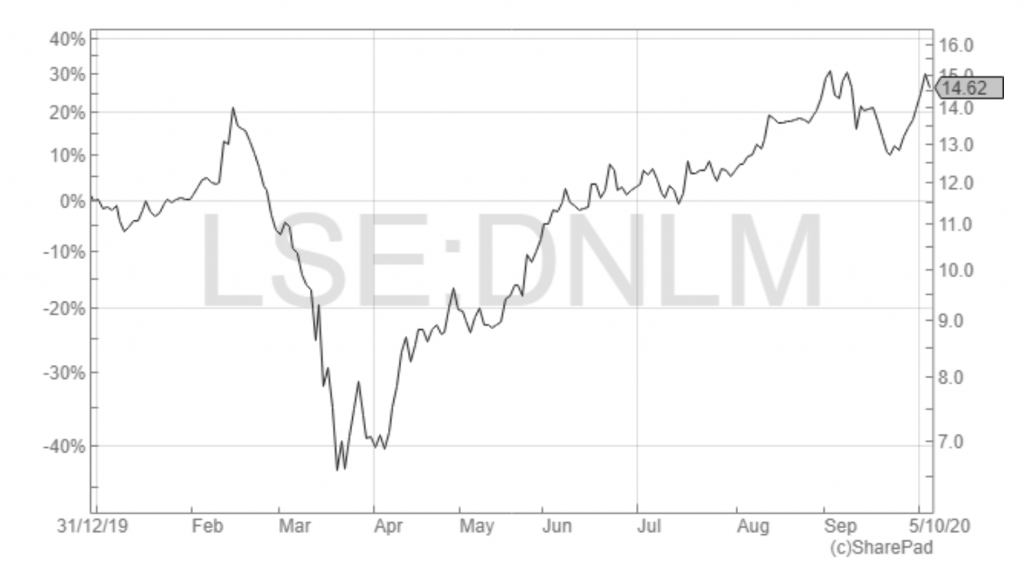 How did this happen? The answer is that for a retailer, Dunelm happened to be in the sweet spot. It sells homewares, and during lockdown more people were sat at home on their tired sofa looking at their home's tired décor. Or they were posting pictures and videos on social media, where friends and colleagues can also see their tired décor.
Either way, lockdown meant more people wanted to spruce up their home interior and for that, Dunelm is #1 in the UK. It also helps that most Dunelm stores are large and out of town. That makes it easy to park up, put on a mask and stay far away from potentially contagious people.
I like Dunelm and I think it's a very good business, but most of this recent share price rise is pure luck rather than skill (on my part or Dunelm's).
WH Smith: In a pandemic almost nobody buys books to read on a plane or train
Like Dunelm, WH Smith is a market leader with a well-known and much-loved brand. Over the last decade or two it's been wildly successful in rolling out stores and concessions in UK and international transport hubs such as airports and railway stations.
In fact the travel business is now significantly larger than the better-known high-street business. But unlike Dunelm's out-of-town homeware stores, travel retail outlets have been one of the worst places to be during this pandemic, for obvious reasons.