Continuing our three-part series on proptech, a look at the innovation gap in real estate.
Following our walk down proptech's memory lane last week, today we will look at the real estate industry's innovation gap. This in turn will set the stage for evaluating the current and emerging proptech landscape in next week's final piece.
So, how are we doing?
Compared with other industries, the real estate sector tends to be rather conservative, with a limited willingness to spend on R&D. This traditionalism is reflected in the following comparative graph for major European markets:
R&D expenditure (real estate vs other services) as a percentage of production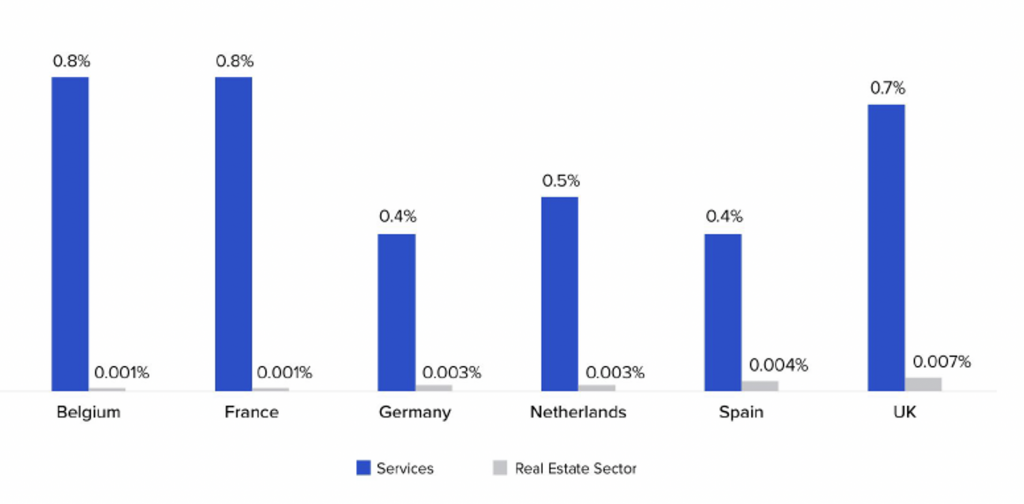 This lack of innovation in turn hampers comparative labour productivity growth, as shown in the following comparative graph for the EU28 economy as a whole.
Growth in real estate sector labor productivity – EU28