2018 has registered a very healthy start with strong global GDP growth and historically low G7 unemployment rate. The global economy is poised to record the fastest growth (3.1%) in seven years, driven by the turbo charged U.S. economy and continued strength in emerging Asia.
Occupier demand is robust due to rising consumer confidence and tightening job market, while Commercial Real Estate (CRE) investment maintains its momentum as the cost of capital stays low.
Capital value growth continues to outpace rental values in all regions and sectors. Global rent and capital value indices recorded growth in Q1 2018 across all property types except for retail rent, which dropped 0.75% quarter-over-quarter.
In due course, we think rising interest rates will curb the rate of capital value growth, but for the time being global conditions are very favourable to real estate.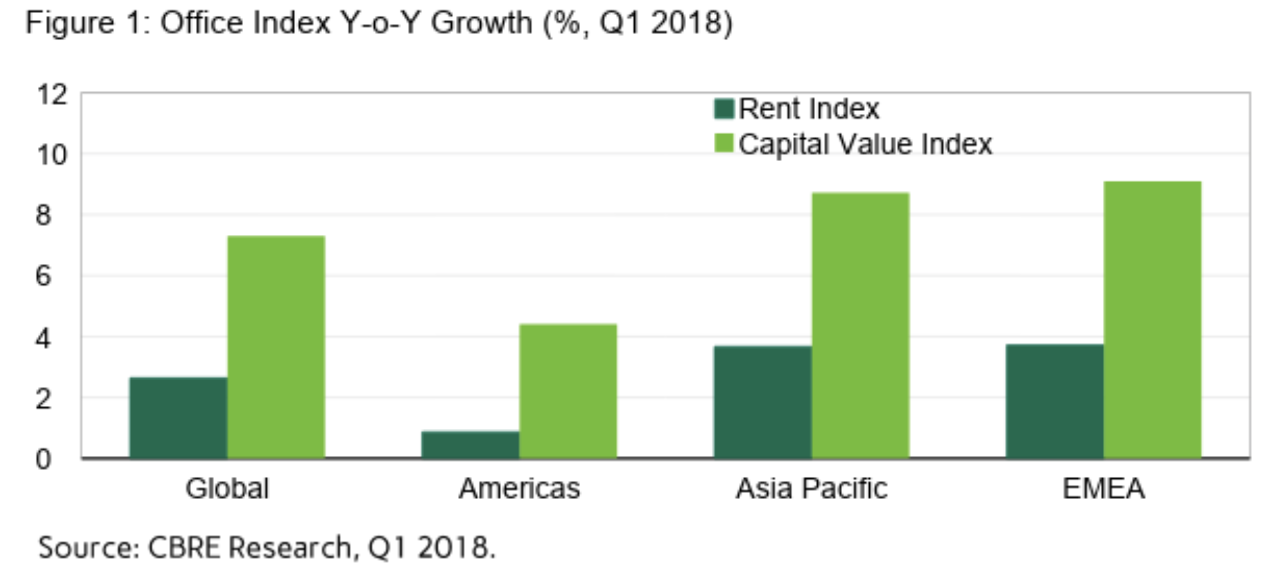 The office sector took the crown in EMEA and APAC for rent and capital value growth. EMEA's office capital value has outgrown other regions for three consecutive years with an annualized quarterly growth rate of 10.6%. Rental growth was on the upside as well due to strong employment and leasing volume growth.