Whatever the popular story of the time, the reason that cycles come to an end is that central banks raise interest rates to suppress inflation.
Initially, business and consumer confidence prevents interest rates from having an immediate effect. Later, leverage and over-expansion on two or three sectors of the economy usually cause a bigger decline in economic activity than is expected. At least it has been this way since the late 1970s.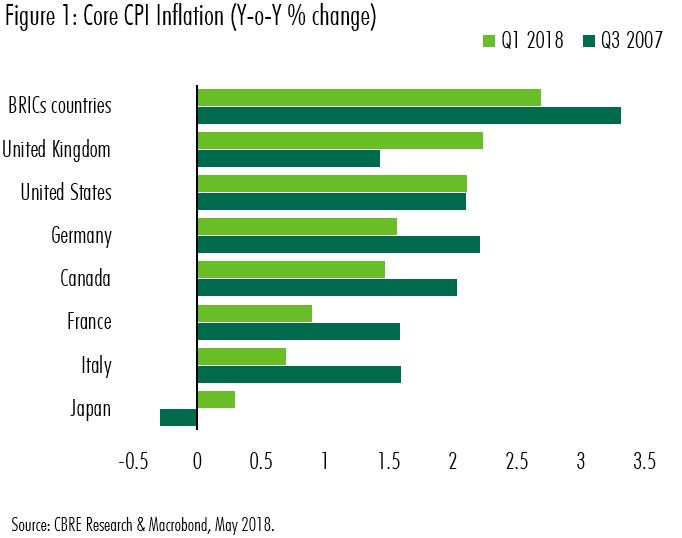 Figure 1 shows the rate of inflation (core CPI) for the G7 and BRICs economies in the year ending Q1 2018, and for comparison, in the year ending Q3 2007, the peak of the last cycle.  
Core inflation (excl. energy and food) is below target in five of the G7 economies and on target in the U.K. and the U.S. It is also considerably lower than at the peak of the last cycle in the most important developing economies (the BRICs

);

The U.K. has the highest core inflation among the G7, which partly reflects a tight labor market but is mainly due to the specific effects of Brexit;

Abenomics appears to be succeeding in Japan, where the economy seems at last to be breaking out of its long period of deflation. This is one country in which a significant increase in inflation is a good thing!
Why, after almost ten years of economic expansion, is inflation so low?