For most investors 2018 was a year to forget and from peak to trough, the FTSE All-Share index lost about 16% of its starting value.
For many this was too much to take and several subscribers informed me of their decision to exit the stock market.
That may have been the right decision for them, but since the end of 2018 the market has done what it usually does after corrections and bear markets; it's rebounded strongly.
For example, the FTSE All-Share is up more than 10% in the first quarter of 2019 alone, and is now only five percent or so below its previous all-time high.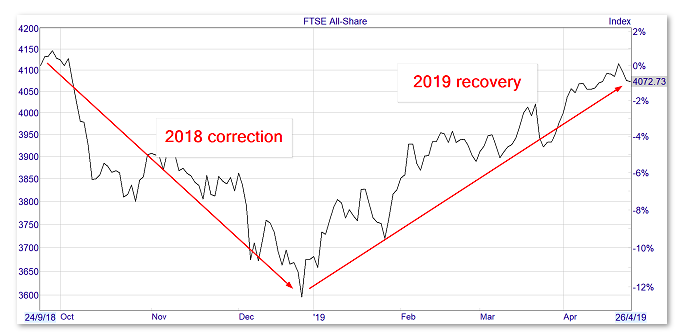 This is normal.
Markets collapse and then they recover.
What matters is not the events, but your response to them.