While some argue that covid-19 measures are the start of a permanent new universal basic income (UBI) to mitigate the risk that societies are entirely torn apart, others see UBI as a draw for (younger) people to migrate to cities. Another line of thought sees UBI as a potential impediment for workers looking for self-fulfilment in urban jobs.
Let's look at some of the socioeconomic data in Europe in order to better understand the various lines of thought:
In-work at-risk-of-poverty ratio
(60% of anational median income, all employed adults aged over 18)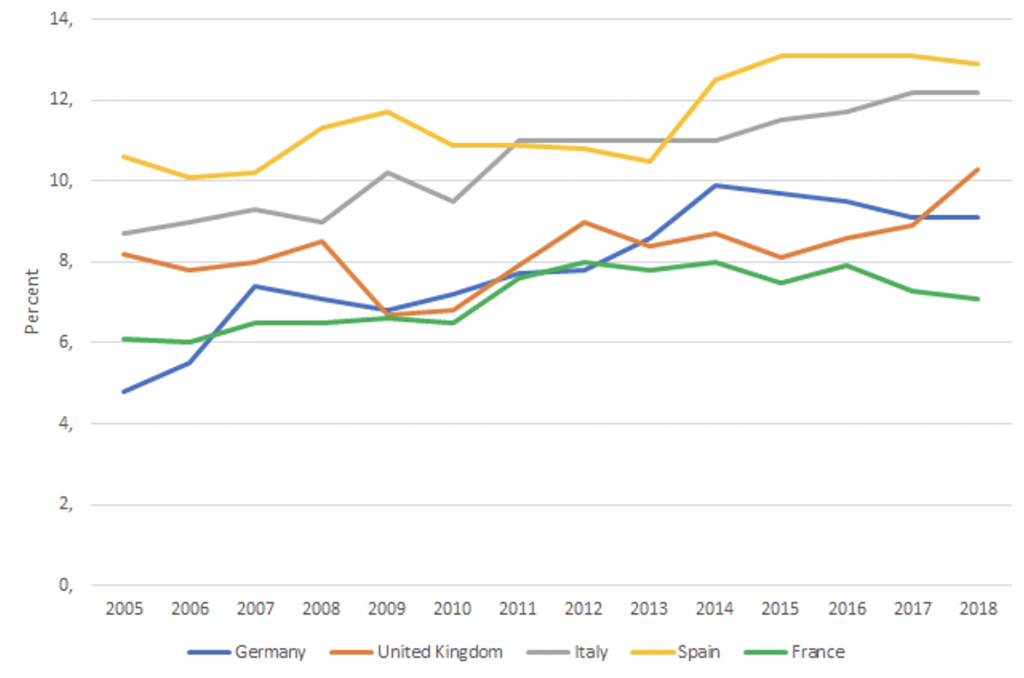 Pretty much all large European economies saw a significant rise of the 'working poor' since 2005, most notably Germany (4.8-9.1%). The 'working poor' group is defined by having 60% or less of their respective national median income.
When drilling down on those numbers (thanks, Eurostat) two main disparities become obvious: age and education.
Let's see how this impacts the 'working poor' ratio.
The effect of age on the 'working poor' ratio