The other day I met an intelligent and successful property developer (not always the same), who told me that back in 1997 he had sold a business and used the proceeds to move into buy to lets. He explained that he had built up a geographically diverse portfolio of properties in London, Kent and a fashionable university town in the north.
Sometime in the middle of 2007, after a sustained period of house price growth across the country, he sensed that it was time to think about taking a few cards off the table. So he sat down with his accountant and asked his views. The advice? Sell London and keep the rest.
In light of that advice, readers may be interested to take a look at the chart below: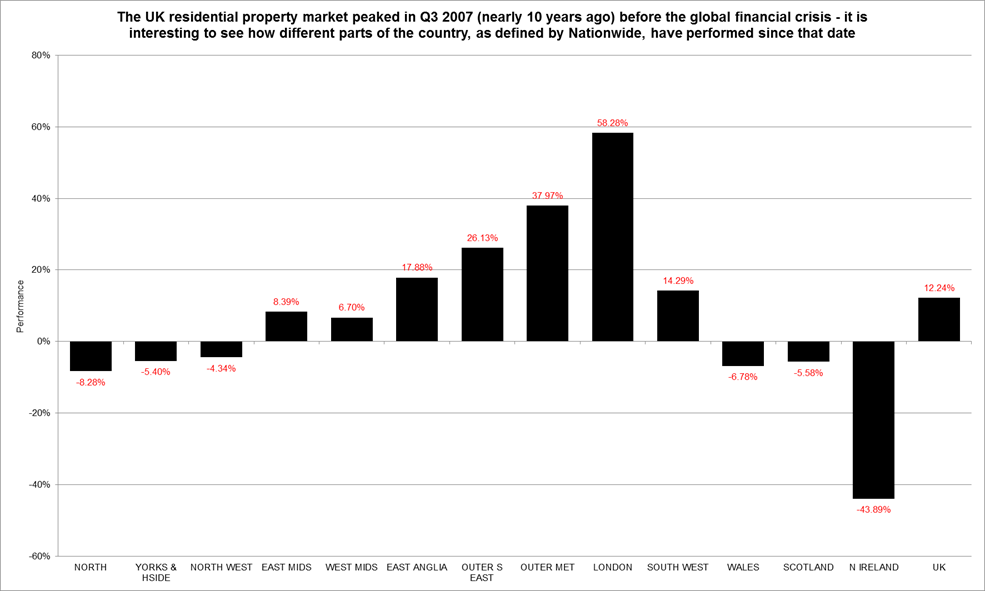 Chart data sourced from Nationwide and the Bank of England.
The bars measure the performance of each regional market since Q3 2007 (when, as it happens, almost all of the regional markets peaked). What is clear is that, nearly a decade later, six regions still remain underwater.
The next chart, however, is more relevant – particularly from an investor's perspective.