Various aspects of cryptocurrency use have been banned in China numerous times over the better part of the past decade. The most stringent barriers yet, though, were announced on Friday, 24 September. In a series of statements, Chinese economic planners listed their edicts in stepwise fashion, including:
no financial supports or subsidies for crypto mining firms or activities
a prohibition on miner participation in energy credit markets
stricter energy controls for crypto miners
an order for current holders of crypto to eliminate exposure to crypto-related speculative risk
a reiteration that crypto-related activities are illegal
a ban on all overseas crypto companies from serving Chinese investors
and finally, harsh new punishments and penalties to be introduced to enforce
Predictably, the price of the entire crypto complex declined in the wake of the news; and then, with equal predictability, most of the earlier losses were recovered. None of this is new territory for bitcoin or any of the other coins and assets in the sector, for which in conventional media coverage there are always more negative than positive headlines and articles. 
By one account, bitcoin has been declared dead no less than 430 times since 2010; over 35 times this year alone.
Bitcoin price (June 2021 – present)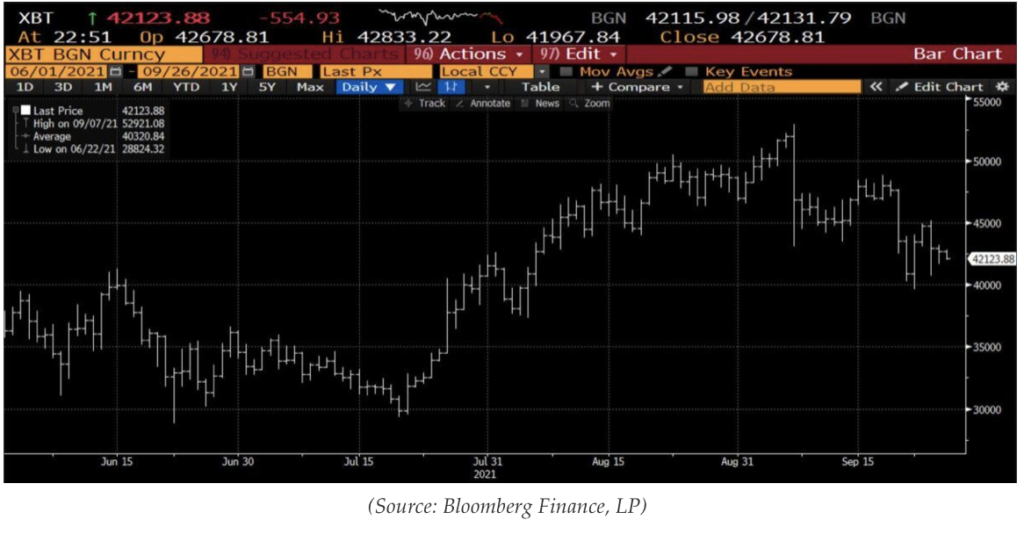 Among others, Chinese government officials lobbed measures against bitcoin in September 2013 (prohibiting banks from engaging in crypto-related transactions); in September 2017 (moving to shut down exchanges in Beijing and banning initial coin offerings); in February 2018 (terminating the operation of foreign exchanges); and in June 2021 (targeting 90% of the mining capacity in Chinese-based mining operations); and the current, more sweeping initiative. 
In 2017, China's anti-crypto decrees sent bitcoin's price plummeting roughly 30%. On Friday, in the face of a vastly broader and more severe raft of restrictions, bitcoin's price fell 5%. 
Bitcoin price (September 2013 – present)