Those of you that have invested in the equity markets might remember the late Richard Crossley. Prior to his untimely death almost seven years ago, Richard was an "old school" technical analyst; always at his desk by 6.30am, he spent the morning pouring over hundreds of charts. This rigorous discipline, he used to tell me, enabled him to get to his lunch table by midday. Although he was rarely seen in the afternoon, it didn't stand in the way of being voted the city's number one technical analyst in the Extel rankings on several occasions.
One of the many things that I learnt from Richard was the fact that volumes paint a very good picture of where we stand in the life of a market.
Which brings me to the chart below. Whilst reviewing the performance of The Prime Central London (PCL) residential market I looked at the Land Registry data for the first two months of this year in The Royal Borough of Kensington & Chelsea (a good proxy for PCL) to see how the current market compares to past years. As you can see, the results are quite shocking – which begs the question: is this level of transactions the new norm?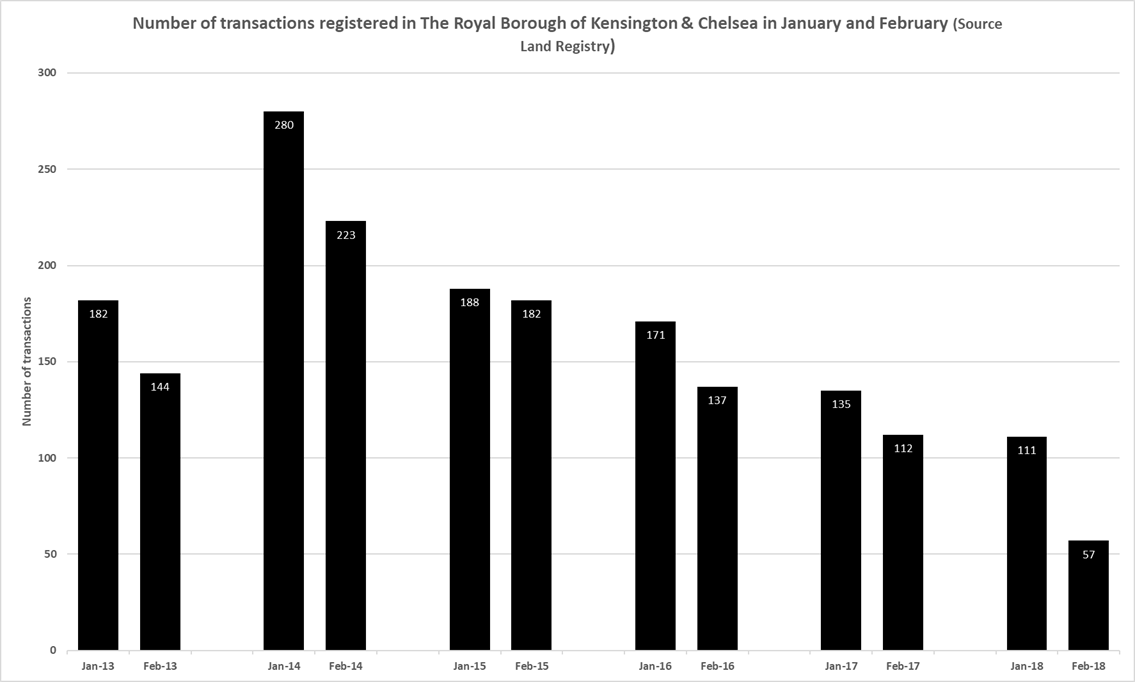 The first thing to bear in mind is that although the Prime Central London residential property market was the first to recover post the global financial crisis – the Savills PCL Flats index rose 85% between March 2009 and June 2014 – their latest numbers show that, since the summer of 2014, the prime central London flats index has declined 18.2% and their prime central London house index has declined by 15.5%. This price action, combined with current volumes, indicate that we are in real bear market territory.